A charity in Leonardo DiCaprio's name has "Departed" with $15 million in grants in an effort to preserve and protect the planet.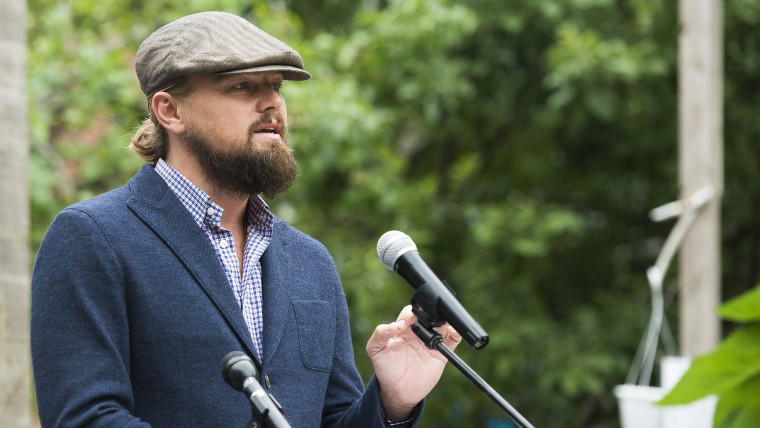 The Leonardo DiCaprio Foundation has earmarked that money for about 30 organizations developing "innovative and impactful conservation projects" worldwide, according to a press release issued Tuesday.
"The destruction of our planet continues at a pace we can no longer afford to ignore," DiCaprio said in a statement. "We have a responsibility to innovate a future where the habitability of our planet does not come at the expense of those who inhabit it. I am proud to support these organizations who are working to solve humankind's greatest challenge."
The five-time Academy Award nominee also tweeted the announcement to more than 13 million followers Tuesday afternoon.
DiCaprio established his foundation in 1998 with a mission of "protecting the world's last wild places," launching initiatives that "help restore balance to threatened ecosystems [and ensure] the long-term health and well-being of all Earth's inhabitants." Primary focuses include protecting biodiversity, conserving oceans and forests, and addressing climate change.
Among the groups benefiting from the latest distribution of grants are Amazon Watch, ClearWater, Conservation International, the International Fund for Animal Welfare, Save The Elephants and the World Wildlife Fund. The LDF's grants program has funded at least 70 major projects in more than 40 countries across the globe, according to the foundation.
On Tuesday, the LDF also announced its support of Fatima Jibrell, Rudi Putra and Dimitry Lisitsyn, all of whom won the Goldman Environmental Prize, which honors grassroots environmental activists.
Follow TODAY.com writer Chris Serico on Twitter.