Leonardo DiCaprio may have won a Golden Globe for his performance in "The Revenant" Sunday night, but what most people seem to still be talking about is another event entirely.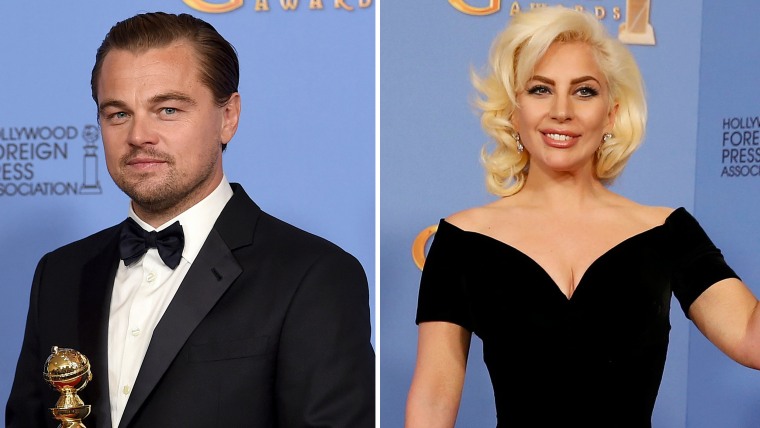 It comes from the moment when Lady Gaga, heading up to the stage to accept a Golden Globe for her best supporting TV actress role in "American Horror Story," brushed by DiCaprio, who was chuckling at his table. He then seemed to cast some serious shade her way.
But DiCaprio says that's not what happened at all.
"We were laughing about that afterwards," the actor told U.K. show "ITV This Morning" Thursday. "I actually had no idea who was passing me or what was going on, but that was a funny little bit that went around. We were laughing at it at the after party!"
MORE: Golden Globes 2016: See the highlights, best moments
He continued, "It's amazing what goes viral these days; I guess I'm of a different generation now. I have no idea where this stuff comes from or how it's even captured!"
It was the first time DiCaprio had commented on the incident, which led to a lot of viral memes on social media and the perception that he was disrespecting her. But we're glad to hear that is completely not the case!
MORE: Lady Gaga wows at Oscars with tribute to 'The Sound of Music'
Besides, Lady Gaga now has bigger fish to fry: On Thursday, she (along with Diane Warren) got an Academy Award nomination for their "'Til It Happens to You" song from "The Hunting Ground" soundtrack!
Follow Randee Dawn on Twitter.