When ABC canceled "Roseanne" after Roseanne Barr tweeted a racist remark last spring, Lecy Goranson's first thought was how much she'd miss the rest of the cast.
"We spent every day together for years and years," Goranson, who began playing Becky Conner on the hit sitcom in 1988, told TODAY. "Then we had this long break, and I've been on the East Coast and everyone else has been on the West Coast. That feeling of togetherness and love that we share with our cast and our crew — to have that taken away, I was just waiting to see everyone again, and to create something that's so unique and special and has so much important history and so much life. I was so, so relieved and grateful that we have another opportunity to continue the show."
"The Conners," the spinoff which follows the family after the death of matriarch Roseanne Conner, premiered Tuesday, and Goranson says the vibe on set was "a mixed bag" when they began filming.
"We were all so excited and thrilled to be together," she said. "We weren't really sure what the show was going to be, how it was going to be different. And then on the flip, we really miss Roseanne. We missed her presence and there was definitely something missing, and I think we didn't really have a chance to grieve her absence together. So all of that happened: celebration, mourning, hope and ultimately just being grateful that the show is back, in a new incarnation."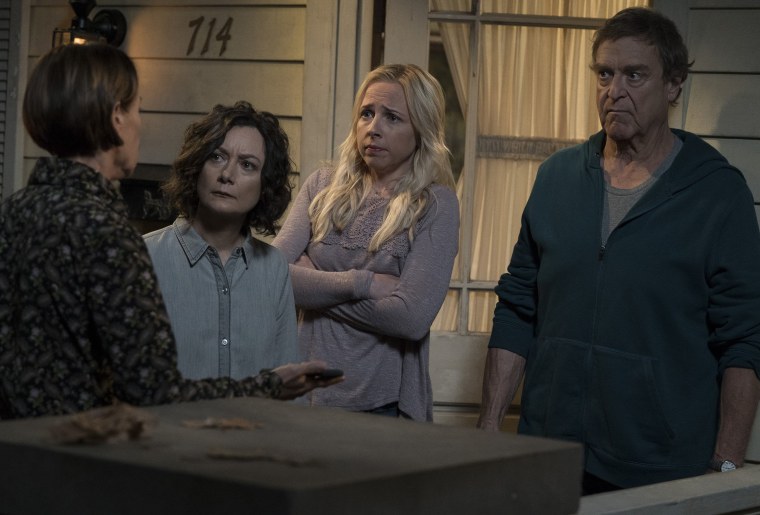 Barr's character died of an accidental opioid overdose, continuing a storyline from last season that focused on Roseanne developing an addiction after struggling with a knee injury.
"On one hand, initially, I felt very resistant to it," Goranson said of the manner of death. "I felt like maybe it was too final. And then when I started thinking about her storyline, it just kind of made sense as to where we ended up last season."
For Goranson, the most intense part of the premiere was the beginning.
"When we're all gathering in the first scene, it was the first time that we were all together without her dramatically, and it felt very, very poignant," she said. "And everything seemed kind of severe because of what happened to her and her fate. And then once we all realized that it's still a comedy, we could kind of get back into what the show's always done, which is provide a lot of nuance ... nuance of relationship, nuance of storyline and nuance of performance."
The actress is looking forward to further exploring Becky as an adult.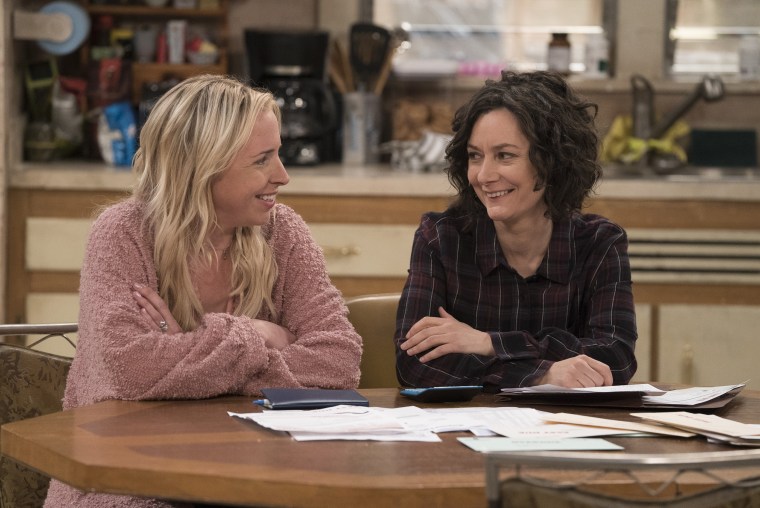 "There's more depth to her," she said. "I like that I can bring some of my own emotional history to the role. I think Becky is really unique. I think she's smart and she has her own sense of humor. She's very dry and I feel like I have a great deal more to do now than I did as a kid."
Asked to sum up the tone of the new season in a few words, Goranson said, "Bittersweet, but that's pretty simple." She added "melancholy," but also "fun and delightful."