"A League of Their Own" is celebrating its 25th anniversary this summer!
The Penny Marshall-directed movie, which told the story of the All-American Girls Professional Baseball League during World War II, quickly became a beloved fan favorite and a box-office hit.
The star-studded film's cast members — Tom Hanks, Geena Davis, Rosie O' Donnell, Madonna and more — turned up to its Los Angeles and New York premieres. Let's take a look back!
Tom Hanks and Rita Wilson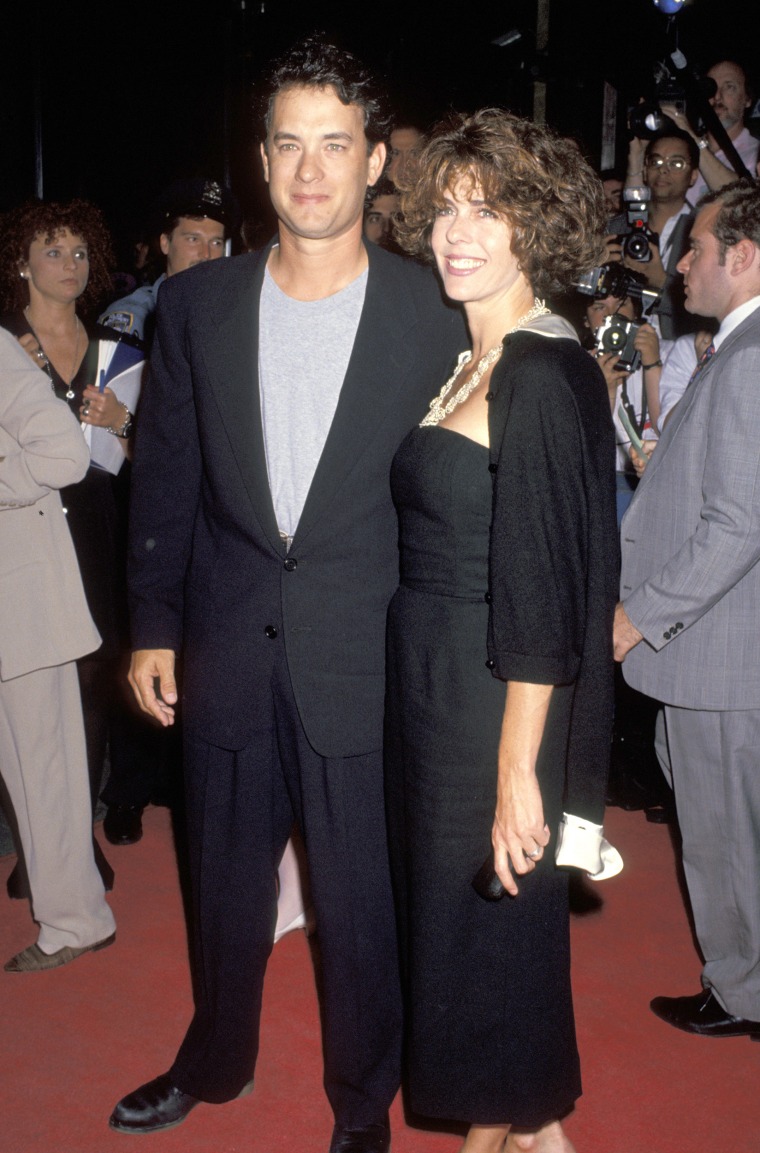 As gruff, hard-drinking Jimmy Dugan, manager of the all-female Rockford Peaches, Hanks — who gained 30 pounds for the role —made the phrase "There's no crying in baseball!" one of the film's most memorable lines. Hanks brought wife Rita Wilson as his date to both premieres.
Geena Davis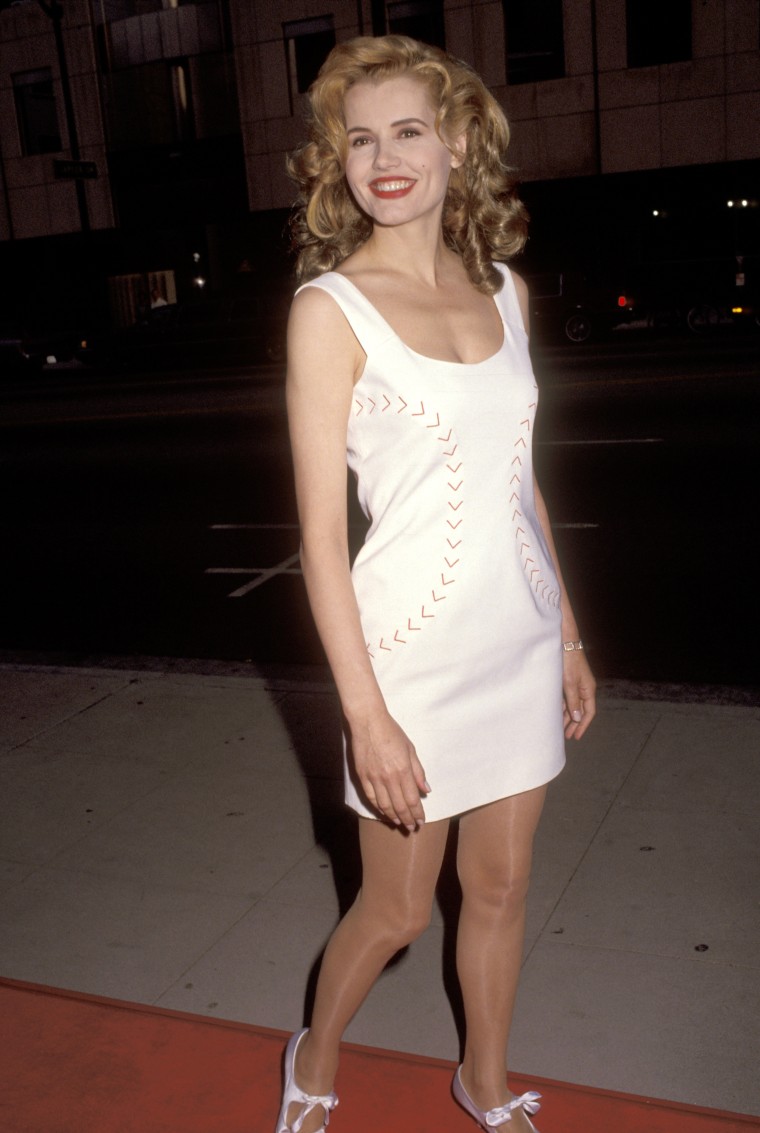 Geena Davis, who played the Peaches' star catcher Dottie Hinson, showed up at the L.A. premiere in a sassy Nicole Miller baseball-themed dress. Turns out, Davis was a pretty good catcher. The scene when Dottie catches a ball behind-her-back? Davis' stunt double was unavailable, so she performed the trick herself.
Rosie O'Donnell and Madonna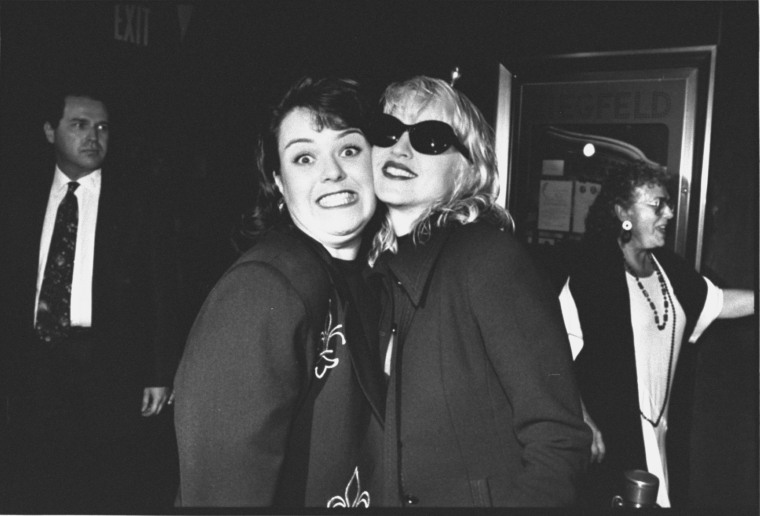 Comedian Rosie O'Donnell and her co-star Madonna showed up in matching black to the New York opening. The two actresses became fast friends on the film's set and are still pals today.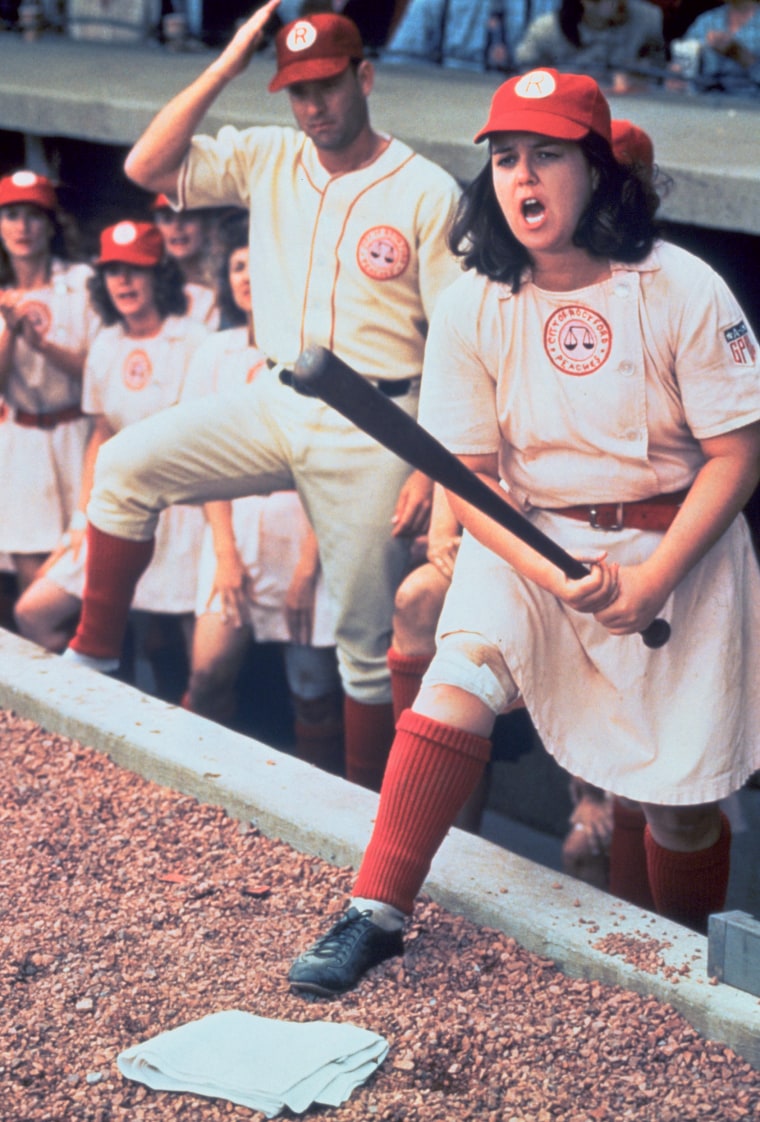 O' Donnell's breakout Hollywood role was playing wisecracking third base player Doris Murphy, while Madonna, who appeared in Warren Beatty's "Dick Tracy" two years before, played the Peaches' man-crazy center fielder Mae "All the Way" Mordabito.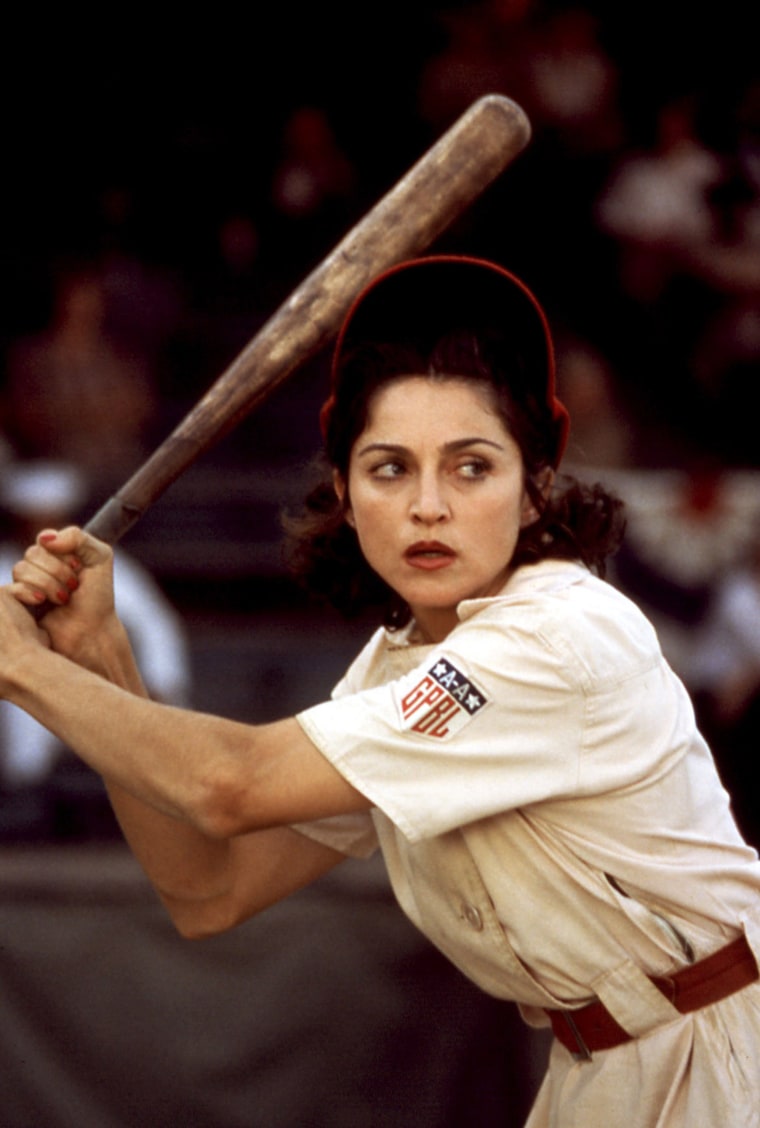 Though all of the film's actresses spent eight hours a day, six days a week for seven and half months in baseball training, the Material Girl proved to be a terrible player. So bad that her character was moved from third base to the outfield because she couldn't catch ground balls.
Melissa Etheridge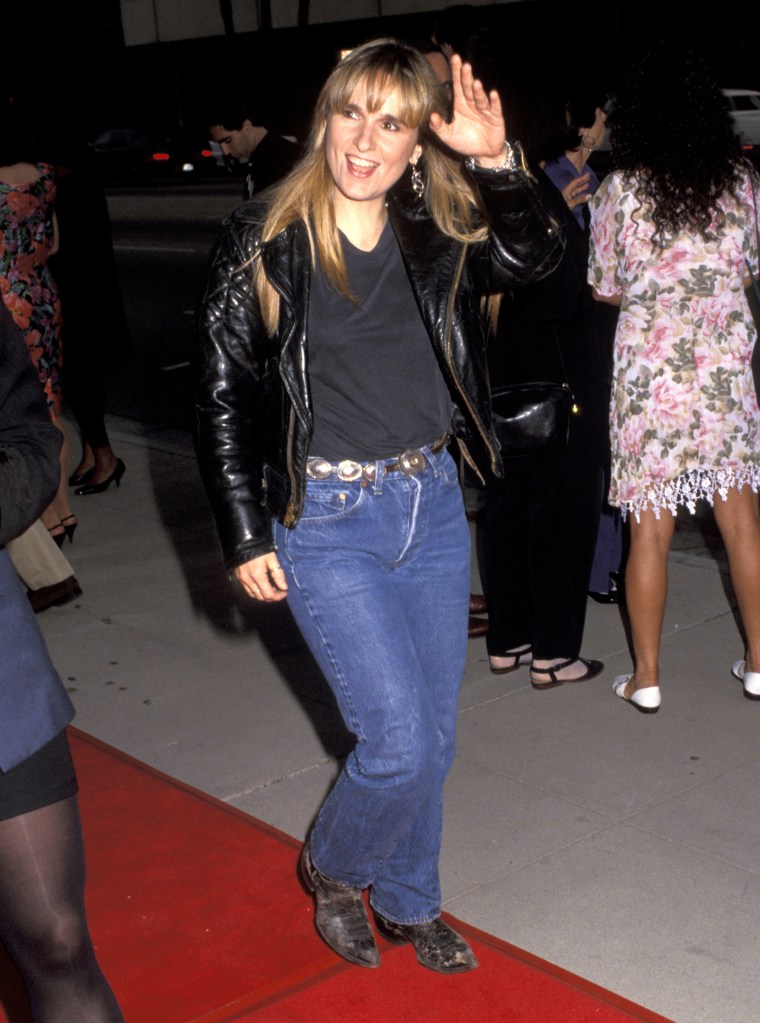 Rocker Melissa Etheridge looked edgy in jeans and a leather jacket at the L.A. premiere, where she cheered on longtime friend Rosie O'Donnell.
Cindy Crawford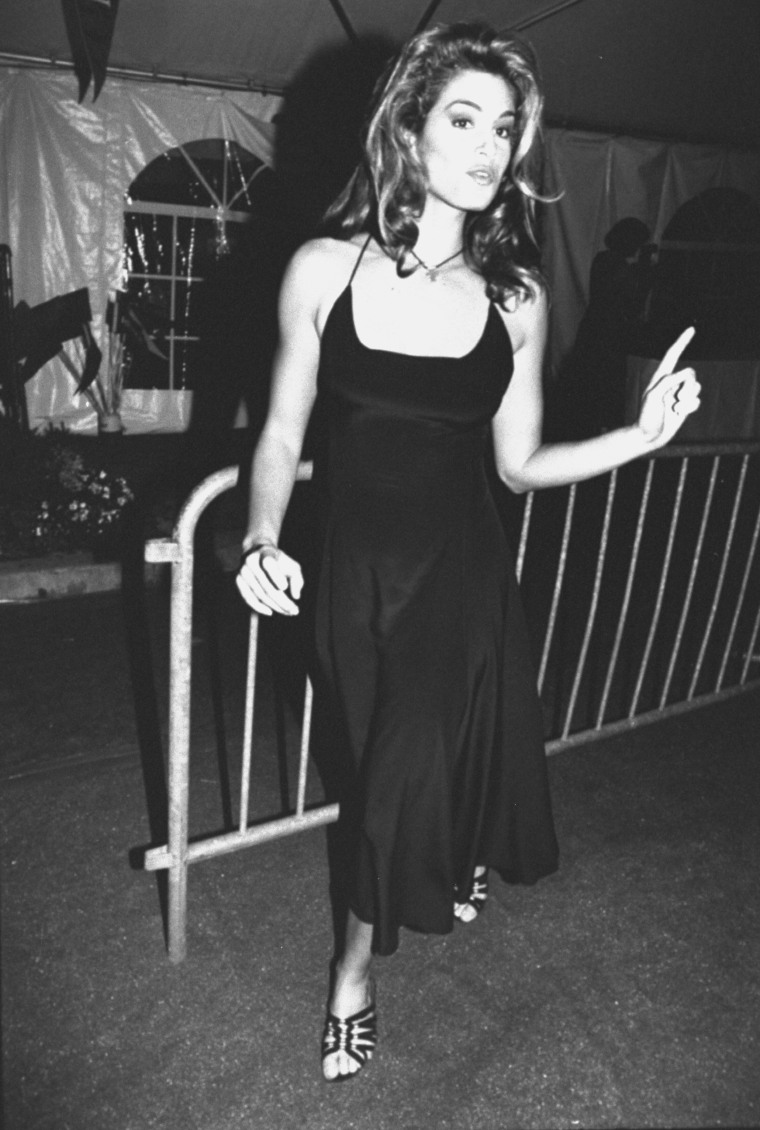 Supermodel Cindy Crawford showed up to the New York opening looking as glamorous as always.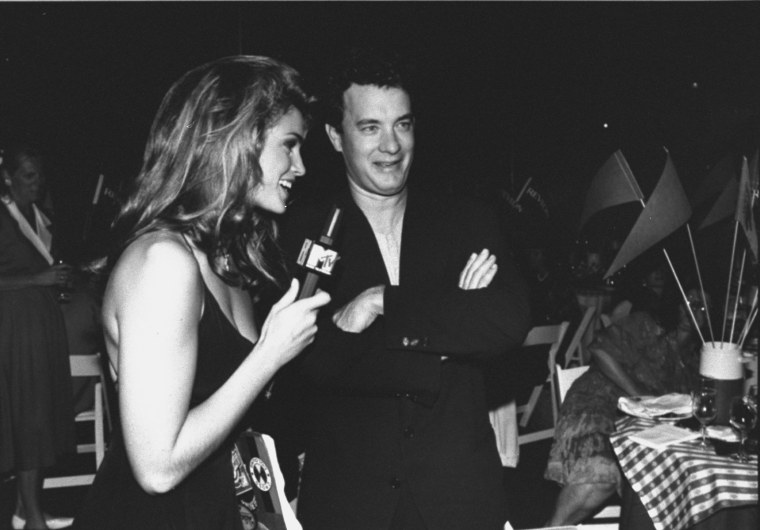 Crawford, who was then the host of MTV's fashion series "House of Style," interviewed cast members, including Hanks, for a segment on the hit show.