The show must go on, and in the case of Laurie Hernandez on "Dancing with the Stars" it went on beautifully — though not without tears being shed.
The 16-year-old Olympic medalist danced the foxtrot with partner Val Chmerkovskiy on Monday night's show, but she had to wipe away tears after watching a video that aired just before she took to the stage.
RELATED: Laurie Hernandez's brother wrote her the sweetest note after she won gold
The video showed her embracing her grandmother, Brunilda Hernandez, who had died just a few days earlier.
"I'm very, very, very proud," Brunilda said to the camera. And then she told Laurie in the video, "When you come back, you show [the Mirrorball Trophy] to me."
A day after Laurie was interviewed for that segment, her grandmother passed away.
RELATED: Watch gymnast Laurie Hernandez get a jaw-dropping surprise from her celeb crush
During the show, Chmerkovskiy was there to lend a shoulder of support but Hernandez clearly had to wipe at tears more than once during their dance. At one point she even broke down in his arms.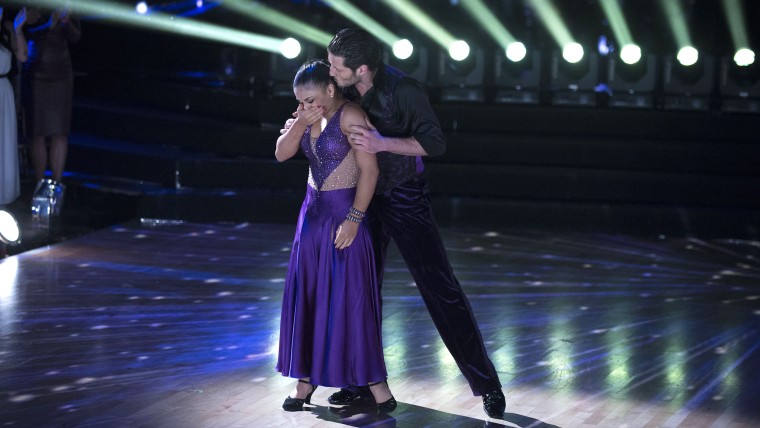 He posted a lovely tribute to both Laurie and her grandmother on Instagram after the show:
But we think Brunilda would still be very, very, very proud: Val and Laurie earned top scores from the judges.
Follow Randee Dawn on Twitter.