Newly married and the author of a new book, fashion journalist Lauren Scruggs Kennedy said "life is awesome" after finding love and overcoming severe injuries from an accident that grabbed international headlines.
"It just shows that through tragedy, there's always a brighter side," Scruggs Kennedy, who lost her left hand and eye when she walked into a spinning airplane propeller more than three years ago, said Friday on TODAY. "Life is better now, which is crazy."
Scruggs Kennedy, who married E! News correspondent Jason Kennedy in December, also described details about her new book, "Your Beautiful Heart," and how she continues to deal with the "new normal" after her accident:
The book is intended for a younger female audience: "I was thinking, what did I want to know at that age that I didn't understand when my mom told me? Like, beauty's internal — what does that mean? I think this really cover a lot of that, through not comparing with other people, being who you are, knowing the passions in your heart and just pursuing that full force."
She still struggles with "getting used to the new normal" but it has helped her look beyond physical beauty: "Just realizing that people really do see you for your heart and your character — it's such a strong message and a powerful message. It's been a cool thing to observe."
Religion played a significant role in her healing process: "In those moments that felt impossible, I had amazing family and friends around me and I was thinking, I still need to depend on something greater than all of this, and it was God in my life and my faith. That rooted me in peace during that time."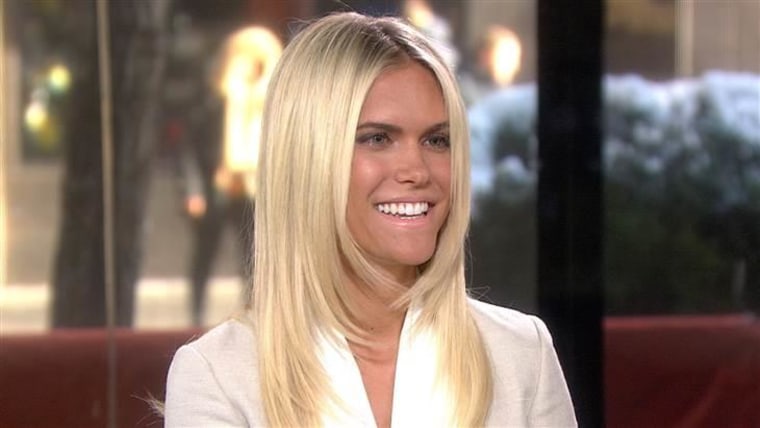 Scruggs Kennedy said she is also in the process of launching a foundation to provide prostheses for those in need.
Follow TODAY.com writer Eun Kyung Kim on Twitter.
This article was originally published Mar. 6, 2015 at 11:52 a.m. ET.