It's hard to go out on a high note, something "Gilmore Girls" know full well.
And after the Netflix revival of "Gilmore Girls: A Year in the Life" for a miniseries last November, it seems the show is going to be doing just that — getting out while the getting's good.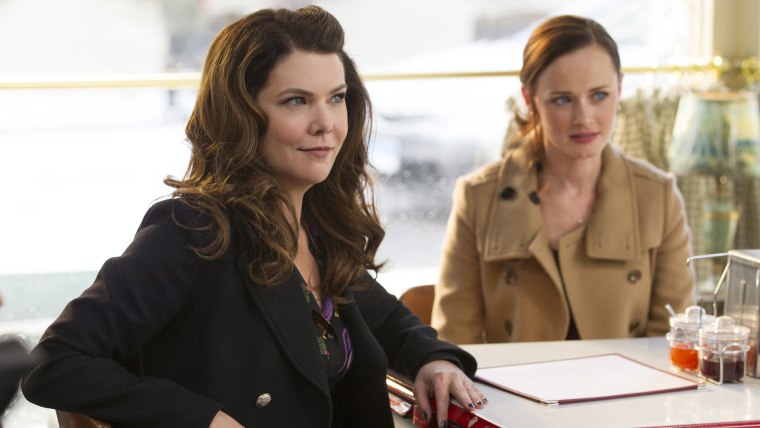 At least, that's if star Lauren Graham has anything to say about it. Though she teased on TODAY last November that the miniseries final episode was "a bit of a cliffhanger," she seems to be more firm about whether it makes sense to continue now.
"Just as an experience, it was kind of perfect," Graham told IndieWire Wednesday about working on the fresh season. "I always said, while we were doing it, that I couldn't see more episodes in that form. Five years from now do you have 'A Very Gilmore Christmas'? Maybe, but there's no reason anymore except enjoyment. And, actually, I think there's far more risk to continue — you run the risk of disappointing people."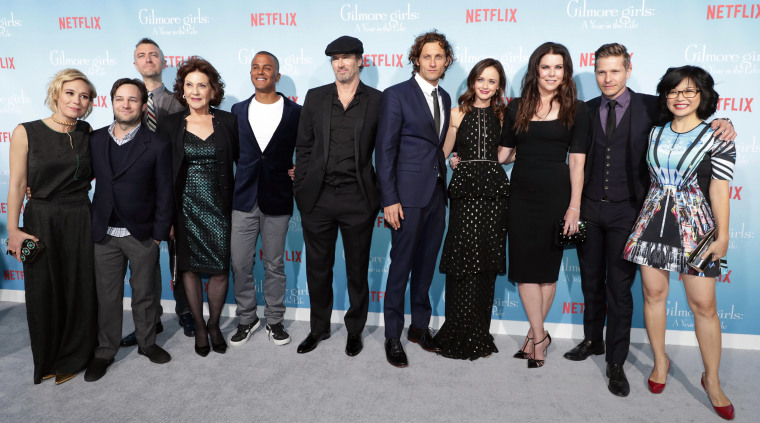 Since Graham and "Handmaid's Tale" star Alexis Bledel are the heart and soul of everything that went down in Stars Hollow, that sounds like a pretty solid answer about whether there'll be another revival season.
In any case, Graham seems to have her eyes focused on a different prize these days.
"I kind of got what I wanted out of this, out of being an actor, and now I'm actually just as interested in helping somebody else have that, whether through directing or producing," she said in the interview.
Writing is "very new and refreshing," she said. "Now I like to be part of the creative process, not just get a script and go do it."
She's already written two books, "Someday, Someday, Maybe" (2016) and "Talking as Fast as I Can" (2016), and is adapting "The Royal We" with Mae Whitman, who she co-starred with in "Parenthood" and the YA novel "Windfall."
"I'm just devoted to storytelling, and I don't care as much if I'm in it anymore," she said. "I'd be just as happy to write it."
Follow Randee Dawn on Twitter.