Ever since the "Gilmore Girls" revival debuted on Netflix last fall, fans have had one burning question: Will there be more?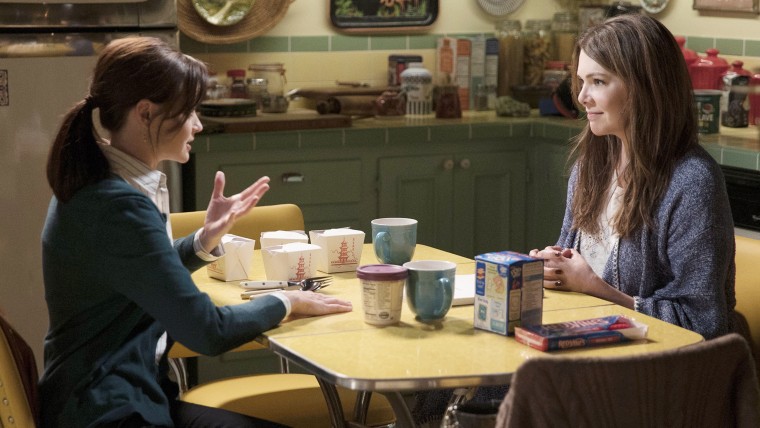 But when leading ladies Lauren Graham and Alexis Bledel spoke to reporters at The Contenders Emmys panel Sunday, they addressed a different question.
Should there be more "Gilmore"?
"If it all existed in a vacuum, I would play that character until my dying day," Graham explained.
That's because she's certain that she'd never grow tired of the writing from show creator Amy Sherman-Palladino.
But there's more to consider.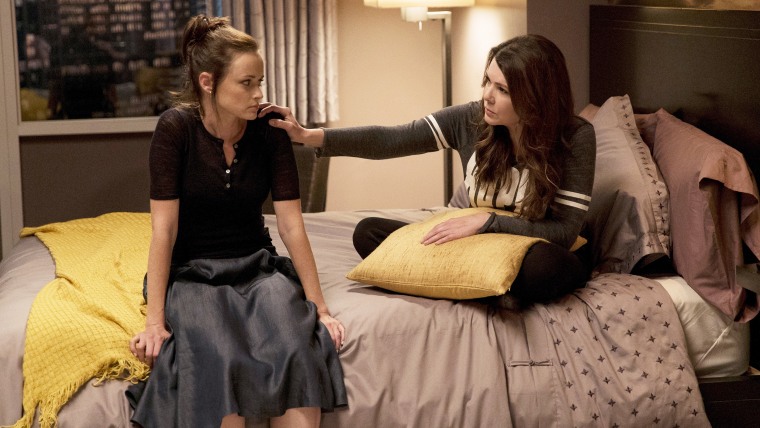 "Now it has become, 'What can we do that is satisfying and worth continuing and gratifying to the people who care so much about it?'" she added. "I don't know if there is a need to do more."
RELATED: Alexis Bledel on the future of 'Gilmore Girls': 'We want to tell a great story'
According to Deadline, the publication that hosted the event, Graham told the audience that neither she nor Bledel has even been approached to do future installments of the series — and that's not necessarily a bad thing.
"I would never want it to feel like we overstayed our welcome," she said. "There's probably a way to keep these characters alive but I don't know if that's the best thing for them."
And Bledel feels much the same.
"I think for me it comes down to what story we're telling," the actress explained. "I'm just interested in telling a story that is dynamic and that I sort of relate to and can hook into. And if that happens … I don't know. It's such an unknown."
Of course, there are other opinions to consider. For instance, that of Sherman-Palladino.
Back in November, the brains behind the beloved series hinted that it might really be over for Lorelai, Rory and the rest of Stars Hollow.
"We really had a very specific journey in our minds and we fulfilled the journey," Sherman-Palladino told The Hollywood Reporter shortly after the series' revival, "A Year in the Life," was released. "So to us, this is the piece that we wanted to do. And the whole thought about, 'Is there more, is there more, is there more?' — this has to go out into the universe now. We've got to put this to bed."
However Netflix is still holding out hope.
RELATED: More 'Gilmore Girls'? See what the cast had to say on TODAY
"We hope (for more 'Gilmore Girls')," Ted Sarandos, the chief content officer of the streaming service, told Britain's Press Association last month. "We obviously loved the success of the show, fans loved how well it was done. It delivered what they hoped."
And while Graham seems uncertain about it now, she gave fans reason to hope, too, when she visited TODAY in November.
When asked about the possibility of another return to Stars Hollow, Graham shrugged and said, "The ending was a bit of a cliffhanger, don't cha think?"