Call her what you will: The last of the movie stars, a disappearing breed, one of the final members of Hollywood's Golden Age. The fact is, there are very few actors of Lauren Bacall's caliber with us these days, and no one is minting more. 
Bacall, who died Tuesday at age 89, transcended the worlds of film and theater to leave her mark on American pop culture. It isn't just her movie fame she'll be remembered for, but for her grace, her class, her old-school cool. Generations who only know her as a glamorous pinup in flickering black-and-white movies, take note: Bacall lived her life in full-on color.
The husky-voiced star was a Hollywood legend and an icon of a glamorous age.
The Look
Her famous expression, peeking out from under arching eyebrows, came as a result of being nervous, she said. In her first film, "To Have and Have Not," she was 19 and afraid. She tucked her chin down to minimize the anxious shaking, tilted her eyes up, and a legend was born. She didn't look scared, she looked strong — shy, yet confident. Husband and legendary love Humphrey Bogart once described it best when he called her "steel with curves."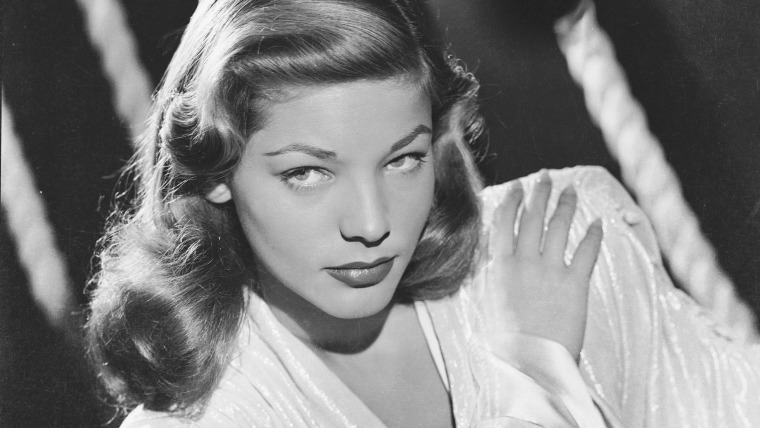 That voice
Other beauties spoke in a breathy tone, like Marilyn Monroe, or even squeaked, a la Gracie Allen, but Bacall's throaty tones gave her a suggestive, sexy edge. "We won't go into the number of times I have been called 'mister' on the other end of the telephone," she wrote in her memoir "Now." Her husky delivery may have confused phone callers, but it captivated filmgoers and gave a 19-year-old girl gravitas to grow on.

She knew how to whistle
Some actors spend years without delivering a line as memorable as the one Bacall managed her first time out, when she was teasing Bogart in "To Have And Have Not." Her slim body turns in the doorway and she tells him, "You don't have to act with me, Steve. You don't have to say anything, and you don't have to do anything. Not a thing. Oh, maybe just whistle. You know how to whistle, don't you, Steve? … You just put your lips together and blow." The words may seem simple in 2014, but in 1944, and with Bacall's sultry delivery, they dripped with all the double-entendre passion a movie could muster.
Her flawless style
Bacall was a model first, and she never lost that perfectly put-together style. Finger waves kept her hair neat and elegant. Her eyebrows were always perfectly groomed and arched, her makeup flawlessly applied. She didn't flit from one fashion trend to the next, but consistently dressed her slender figure in original looks that never went overboard. Sophisticated suits, striking slacks and structured shapes were the rule, and she never had to show too much skin to look sexy.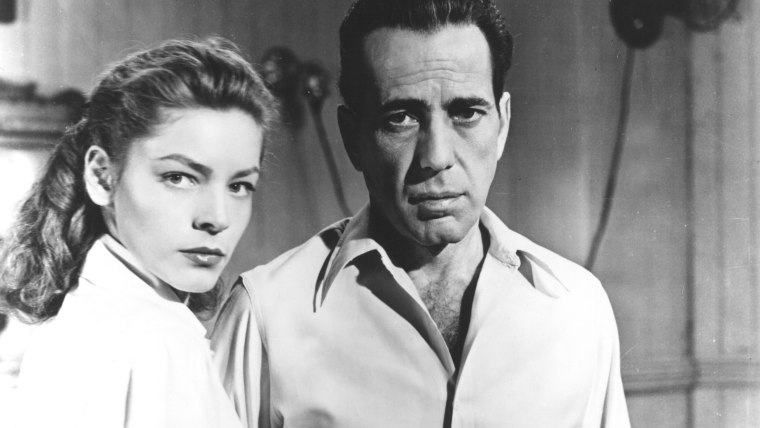 A lifetime love
Their romance was so legendary it even found its way into a soft-rock song. In 1981, singer Bertie Higgins sang wistfully of a couple who "had it all ... just like Bogie and Bacall, starring in our own late-late show, sailing away to Key Largo," a reference to the 1948 movie they co-starred in. The image worked because the couple worked. Bogart was more than twice Bacall's age and married when they met, but the chemistry onscreen and off was undeniable. They wed when she was 20 and he 45, had two children, and the union survived until his untimely death from esophageal cancer in 1957. She would marry again — actor Jason Robards — and have another child, but no one could make the world forget Bogie and Bacall. When she passed away many social media tweets envisioned a heavenly reunion of the two actors, who had only a dozen years together. A short marriage, but one for the ages.

Follow Gael Fashingbauer Cooper on Google+.