Larsa Pippen knows the exact moment she realized she had feelings for her current boyfriend, Marcus Jordan.
"I think it was one night we went out and there was a girl that was there," she told People in an interview published Feb. 28.
"She was trying to talk to him, and I was getting jealous over it," she said. "And it was weird because I'm not really the jealous person, but I was jealous over the situation."
The 48-year-old reality star said she then leaned into her feelings for the 32-year-old son of NBA legend Michael Jordan.
"And so then, I was thinking maybe I do really like him," she said. "That kind of sealed the deal."
She didn't indicate how long they've officially been together, but said they "had a great foundation as friends" after meeting four years ago at a party in Los Angeles.
Pippen and her former husband, Scottie Pippen, arguably the most famous teammate of her boyfriend's dad, finalized their divorce at the end of 2021.
The "Real Housewives of Miami" star said she previously would "find faults in every guy," and added she likes "everything" about Jordan.
"For me, I just could never be open, and open to different guys," she said. "I would find faults in every guy… I had all these quirky things and then low and behold, Marcus drops down from heaven. And I'm like, 'I like everything about him.'"
She also said she feels like she owes him happiness because that's how he's made her feel.
"I feel like, I always joke around, and I say, 'Oh my God, if Marcus told me to color my hair green, I'm going to do it,'" she said. "Just because I feel like I have to make him happy because he makes me so happy."
The couple also showed Valentine's Day love to each other on Instagram.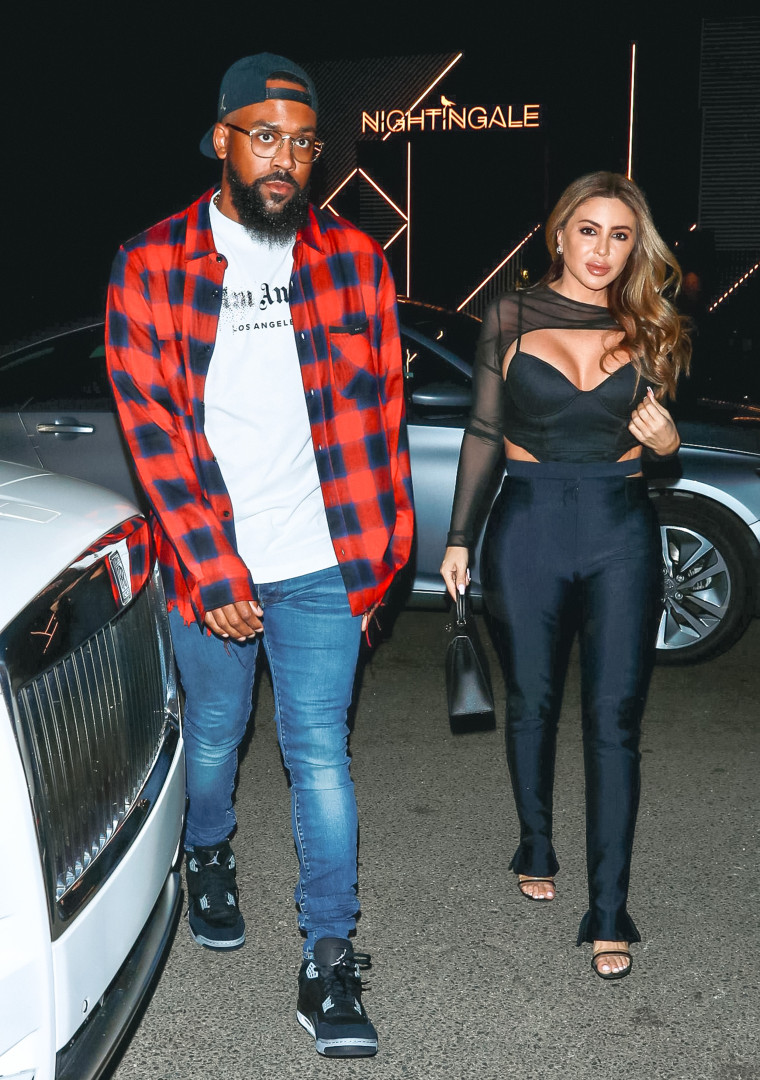 "My forever Valentine," Pippen wrote on Instagram with a picture of them on a sandy beach.
Jordan commented, "4eva," and shared Pippen's post to his Instagram story with the text "Happy Valentine's Day (every day the 14th)" and a GIF that said "love is in the air."