Larry King said he misses covering breaking news, which still makes him jump.
"I thought I could leave," the 79-year-old broadcaster said on TODAY Monday. "I thought it would be easy, but the night Osama bin Laden was killed, I just wanted to jump up off the chair and run and do something."
So that's why King co-founded his own production company, Ora TV, which hosts his program, "Larry King Now."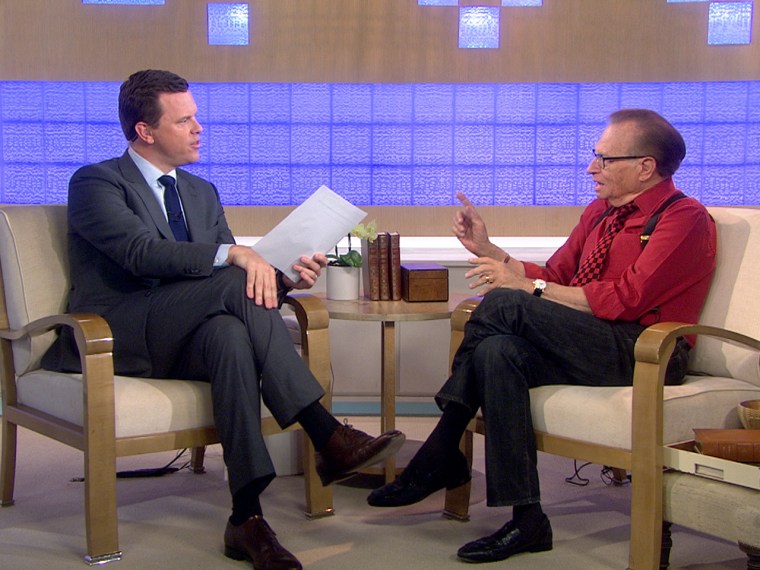 The show, which makes its second season premiere on Monday, has featured a variety of guests ranging from entertainers such as rapper Snoop Lion (formerly known as Snoop Dogg) to political pundits and satirists like Arianna Huffington and Bill Maher.
But the half-hour program is taped, unlike "Larry King Live," which concluded a 25-year run on CNN in 2010. King said he sometimes experiences pangs of regret when a story breaks, such as the George Zimmerman murder verdict.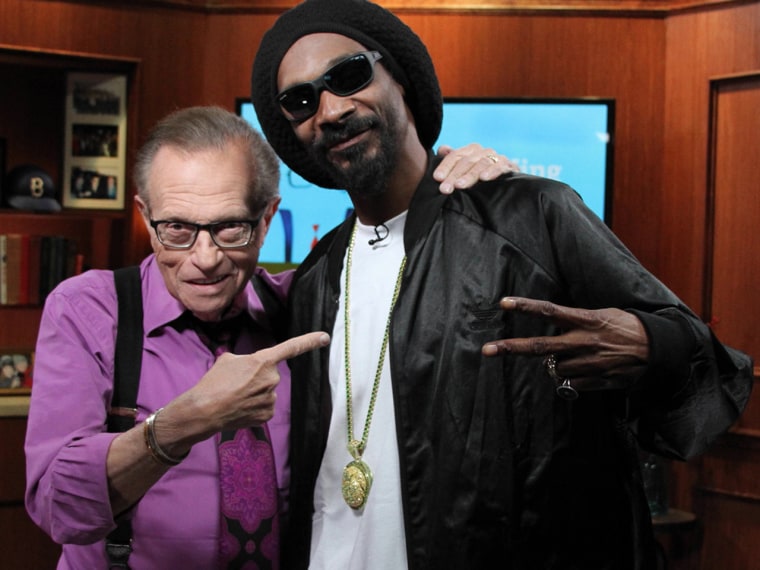 "On days when there's a really big news story, yes, because I like to be in the middle of it," he said. "I always like to be the onlooker. I never involve me in it. I always ask the questions of the guest."
King said the key to his interviewing style is listening.
"My number one motto: I never learned anything when I was talking," he said.
King also hosts a second show, "Politicking," on RT Television Network. Although he joked, "I don't know how I keep up with myself," he admits to loving "the whole mix."
"I love asking questions. I've been doing it all my life," he said. "When I was 9 years old, I asked the bus driver, 'Why do you want to drive a bus?' And I'm still doing that, 'Why do you want to drive a bus?'"