Hannah Davis, the model previously best known for dating recently-retired Yankees shortstop Derek Jeter, just broadened her audience by landing this year's coveted cover of Sports Illustrated Swimsuit edition.
"This has been a lifelong dream of mine and I feel so blessed to have this opportunity," the 24-year-old St. Thomas native explained. She made the big reveal Wednesday with an appearance on The Tonight Show.
Davis will appear on TODAY to talk about the Sports Illustrated photo shoot on Monday.
The cover is the first for Davis, but she has appeared inside the magazine during the previous two swimsuit issues. She is probably best known for her ads for Victoria's Secret, Tommy Hilfiger, Ralph Lauren and Levi's.
The cover also was the first for fashion photographer Ben Watts. The photograph was taken at Blackberry Farm in Walland, Tennessee, as part of its "Made in the USA" theme that takes readers across the country to celebrate famous American landscapes from Route 66 and Yellow Stone National Park to the beaches of Kauai and Captiva Island.
Here's the full, revealing cover: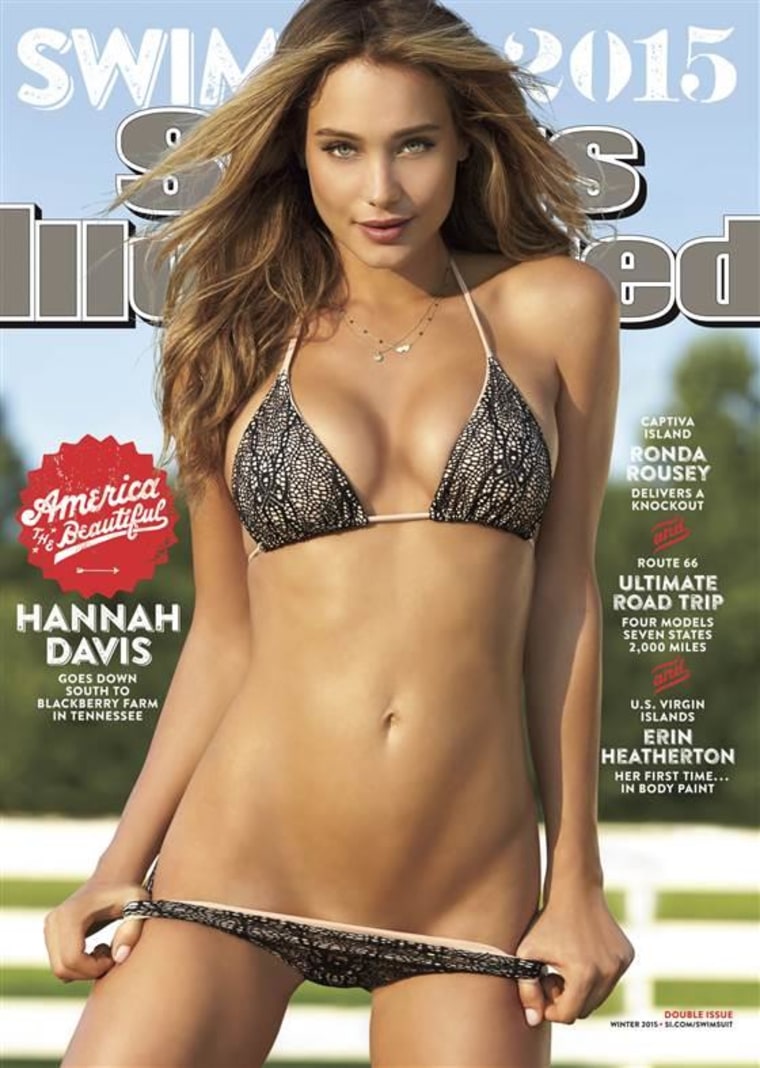 Last year's cover featured a rare trio with Nina Agdal, Lily Aldridge and Chrissy Teigen.