As Lamar Odom fights for his life in a Las Vegas hospital, a new report says the former NBA star has now emerged from his coma.
Sources close to Odom tell our sister network E! that he is off life support and breathing on his own, and he opened his eyes and spoke, three days after being found unresponsive in a Nevada brothel.
A source close to the situation told NBC News Friday, "Lamar is conscious and was able to say hi to Khloe, but his condition remains guarded."
Receipts and surveillance video obtained by NBC News painted a more detailed picture of his weekend at the brothel, which ended with him being found unresponsive in a VIP suite.
Dennis Hof, the owner of the Love Ranch in Crystal, Nevada, said Odom paid $75,000 for round-the-clock companionship from two women as part of a five-day package. Surveillance video shows Odom touring the brothel with two unidentified women on Saturday night in sneakers, a white T-shirt and baseball cap. He was found unresponsive on Tuesday night by the brothel's staff, who called 911.
MORE: Kardashian clan share messages of support for Lamar Odom on social media
Hof told NBC News that Odom was using a sex stimulant he referred to as "herbal Viagra." Sources close to Odom told E! they have been told by medical personnel that Odom is on a ventilator, has suffered at least one stroke and has suffered brain damage, but is not brain dead. Police said that cocaine was found in his system and that doctors are treating his condition as a drug overdose.
Brothel manager TJ Moore told NBC News that earlier in the weekend Odom spoke to her about the numerous deaths of friends and family that he has endured over the years.
MORE: Lamar Odom's condition 'hasn't improved' as friends rush to his side
"We talked about my family, my grandsons,'' Moore said. "He just really enjoyed the ride. He did tell me about his mother, losing her at a very early age, being raised by his grandmother, and he told me about a mentor back in his school years, that got him involved in basketball and… on the positive track."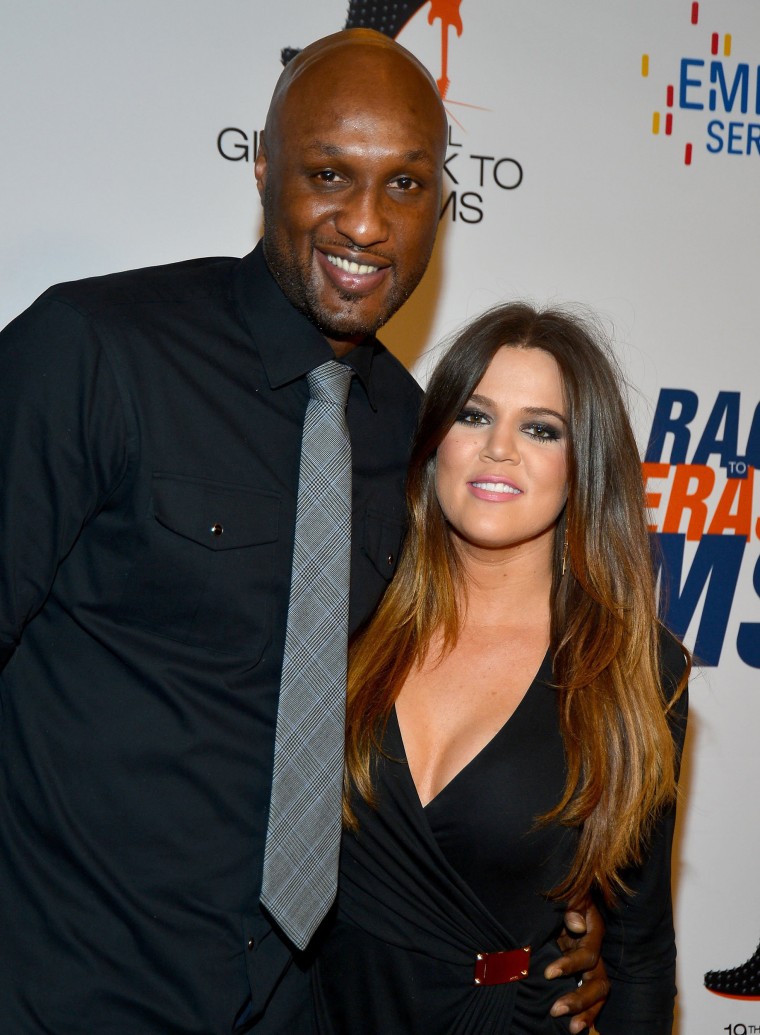 Former teammates and friends have been by his bedside, including estranged wife Khloe Kardashian. She filed for divorce from Odom in 2013, but the paperwork has not been finalized and the two a still legally married, a Los Angeles superior court judge confirmed to NBC News. That means she bears the weight of making decisions about his medical care.
"She never dreamed that she'd have these responsibilities, and it's just so overwhelming and unexpected," a source close to Kardashian told People magazine.
Follow TODAY.com writer Scott Stump on Twitter.
An earlier version of this story was first published at 8 a.m. on Oct. 14.