Former NBA star Lamar Odom was found unresponsive at a Nevada brothel, and is now fighting for his life in a hospital.
Love Ranch South owner Dennis Hof told NBC News that Odom, 35, checked in on Saturday and partied for several days. He was found unconscious in the VIP suite on Tuesday.
"We ... immediately called 911 and 911 said 'roll him on his left side' and my management did that and he started throwing up all kinds of stuff, foaming."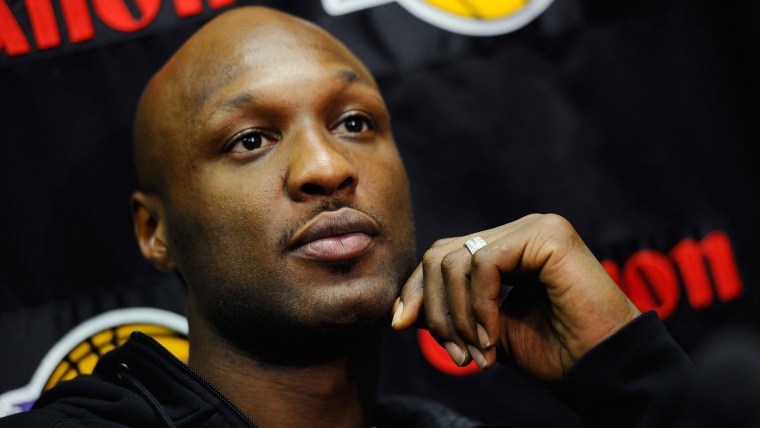 No drugs were found in the room, but Hof reported to NBC News that Odom had been taking "herbal Viagra" and "a lot of it."
Odom was an NBA player for 14 years and had two championship seasons with the Los Angeles Lakers. He reached an entire other audience by marrying Khloe Kardashian in 2009 and appeared on both "Keeping Up With the Kardashians" and "Lamar and Khloé." They filed for divorce four years later and signed their papers in July, though since a judge has not finalized the split they remain technically married.
He has two living children with ex-girlfriend Liza Morales, Destiny and Lamar Jr.; a third child, Jayden, died in 2006.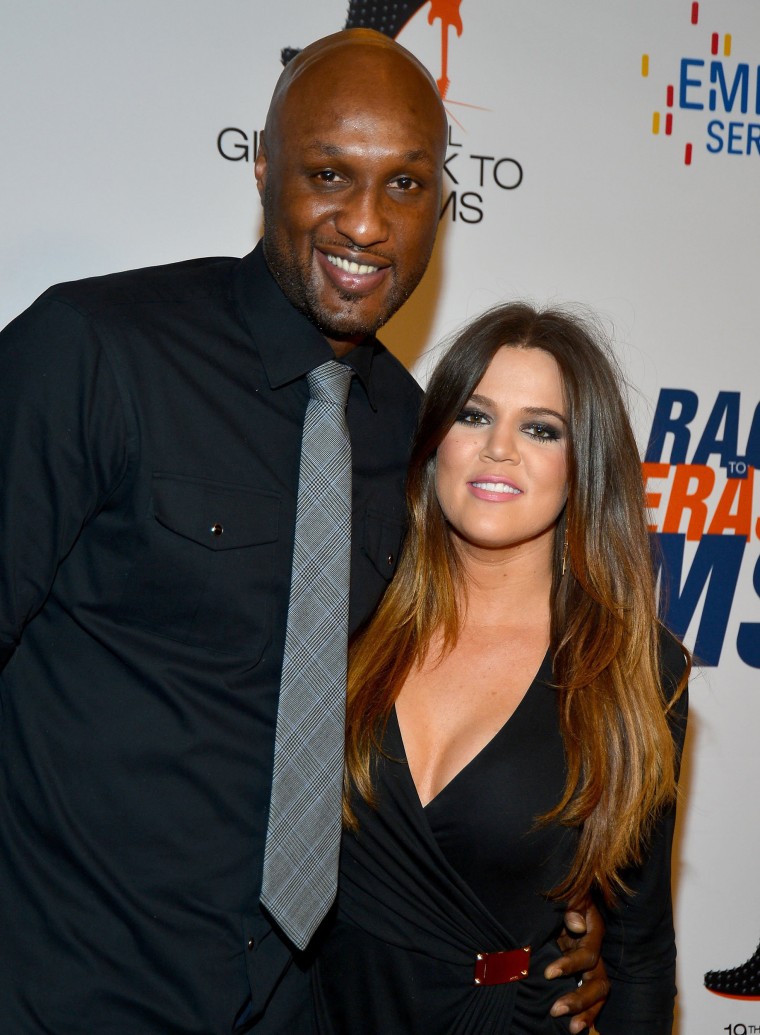 Odom was treated at Desert View Hospital, then taken to Sunrise Hospital in Las Vegas via ambulance. He was initially set to be helicoptered to the second hospital but at 6-foot-10 proved too tall to fit in the vehicle. He has not yet regained consciousness and is not breathing on his own.
Members of the Kardashian family, including Khloé, Kris Jenner and Kim Kardashian West, are reportedly coming to the hospital.
"Please don't go," Odom's former sister-in-law Kendall Jenner tweeted Wednesday morning.
Fellow basketball players have also been tweeting support:
Follow Randee Dawn on Google+ and Twitter.
This story was first published at 8 a.m. on Oct. 14.