Talk about nailing a sale. A fake fingernail worn by Lady Gaga has been auctioned off for quite the tidy sum when it was snapped up by an enthusiastic buyer who was clearly looking to scratch an itch for all things Gaga.
The final tally for the sale? A cool $12,000 -- yep, for one nail.
PHOTOS: Lady Gaga's most bizarre looks
Designed by Aya Fukada, the black acrylic nail features intricate gold embellishments. It was worn by Mother Monster at the launch of her Fame fragrance last September, when the diva famously stepped out in an Alien-esque black latex ensemble.
She'd go on to wear it again a day later at her Born This Way Ball concert in Dublin, Ireland.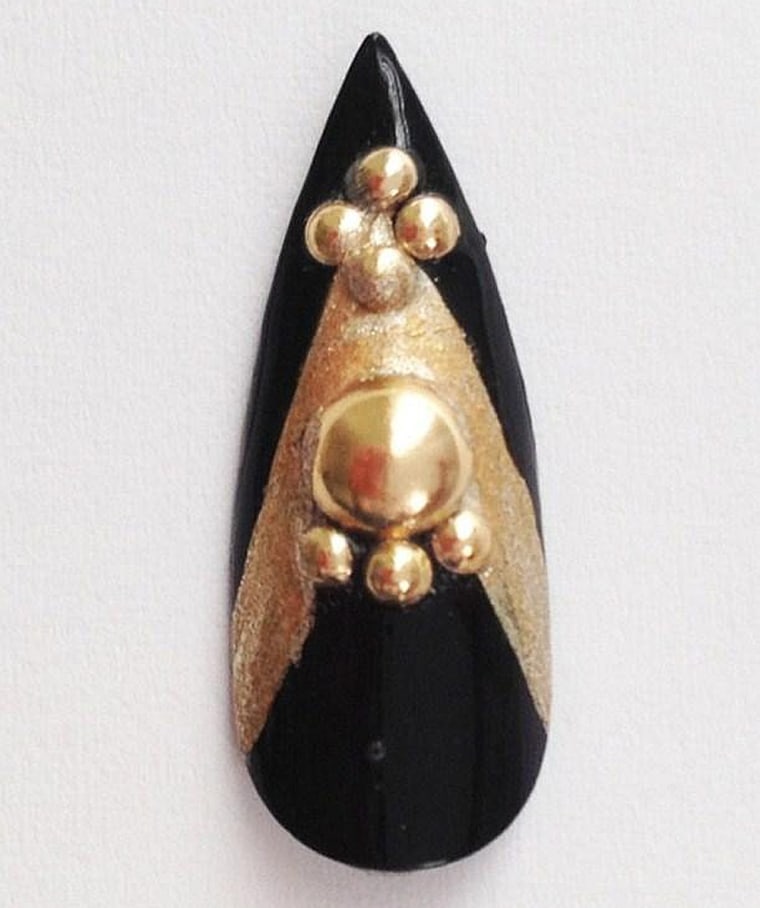 According to the auction listing, the nail was recovered by a stage crew member after the pop star's performance, and the lucky buyer will also receive, among other Gaga memorabilia, a photo of the singer onstage in Dublin showing her missing the nail in question.
PHOTO: Lady Gaga walking again after hip surgery
"I noticed an object on the floor of the stage, which at first I thought was a guitar plectrum," the tour member reportedly said, per the auction listing's notes. "When I picked it up, I saw it was an acrylic nail."
Based that final price tag, looks like somebody thought the memento was definitely worth fighting tooth and nail over.