Rick Genest, who gained fame under the name Zombie Boy due to the elaborate tattoos that covered his body and gave him the appearance of a living skeleton, has died.
The 32-year-old Canadian first found success as a striking runway and print model for fashion houses, but became best known for his work in Lady Gaga's 2011 music video "Born This Way."
When the superstar singer learned of his death, which has been reported by Radio-Canada as an apparent suicide, she took to Twitter to pay tribute to Genest — and to issue a plea to others who may be struggling.
"The suicide of friend Rick Genest, Zombie Boy is beyond devastating," she wrote.
"We have to work harder to change the culture, bring Mental Health to the forefront and erase the stigma that we can't talk about it. If you are suffering, call a friend or family today. We must save each other."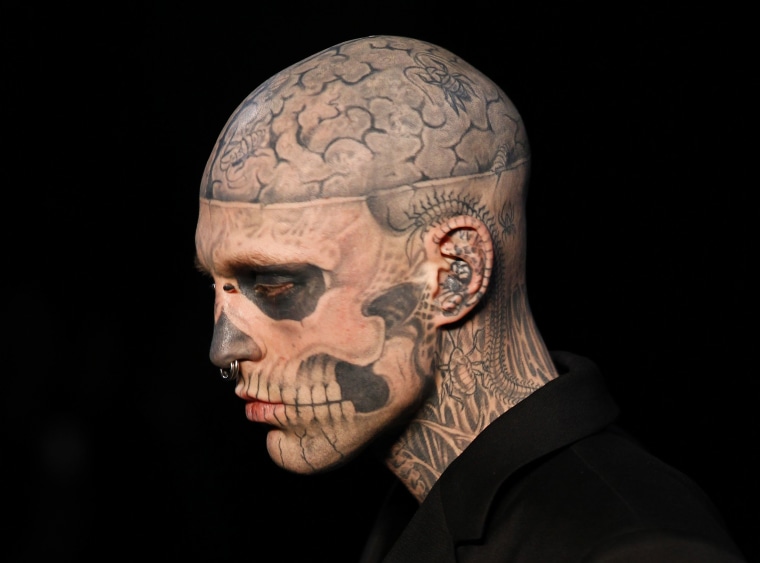 Gaga's passion on the topic of suicide prevention and open dialogue about mental issues is nothing new.
In fact, when the hit maker wrote the LGBT+ anthem "Born This Way," it was her hope that it might reach audiences who were highly susceptible to "suicide, self-loathing, isolation."
"Science tells us that it takes 21 days to form a habit, if you are suffering from Mental Health issue I beckon for today to be your first day or a continuation of the work you've been doing," she urged. "Reach out if you're in pain, and if you know someone who is, reach out to them too."
She then directed her fans and fans of Genest to learn more via her Born This Way Foundation.
"Kindness and mental health aren't one time practices," she added.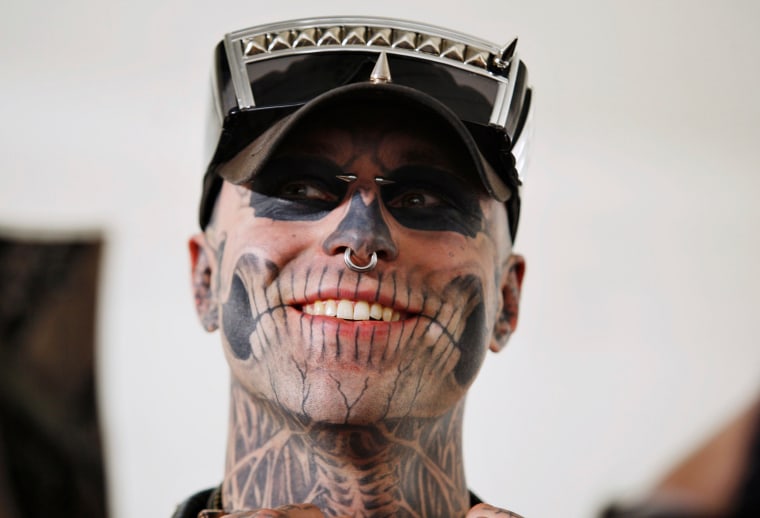 Genest's management company also shared a tribute to the model, actor and artist following the tragic news.
"Zombie boy, Rico, was loved by all those who had the chance to meet him and know him," Dulcedo Management posted to its Facebook page. "Icon of the artistic scene and the fashion world, this innovator, against popular culture, has been able to charm all hearts."
Genest was also known for his achievements in ink, as he held both the Guinness World Record for "most bones tattooed on the body" (with 139) and for "most insects tattooed on the body" (with 176).
He would have turned 33 next week.
If you or someone you know is in crisis, call the U.S. National Suicide Prevention Lifeline at 800-273-8255, text TALK to 741741 or visit SpeakingOfSuicide.com/resources for additional resources.