In a night filled with a mix of controversy, honors and lighthearted moments, Lady Gaga brought the Oscars to a standstill with a powerful performance.
Following a moving introduction from Vice President Joe Biden, which implored viewers to take a pledge at Itsonus.org to ensure support for victims and potential victims of sexual assault, Gaga took the stage and performed her Oscar-nominated track "'Til It Happens To You."
RELATED: It's awards time! See the complete list of this year's Oscars winners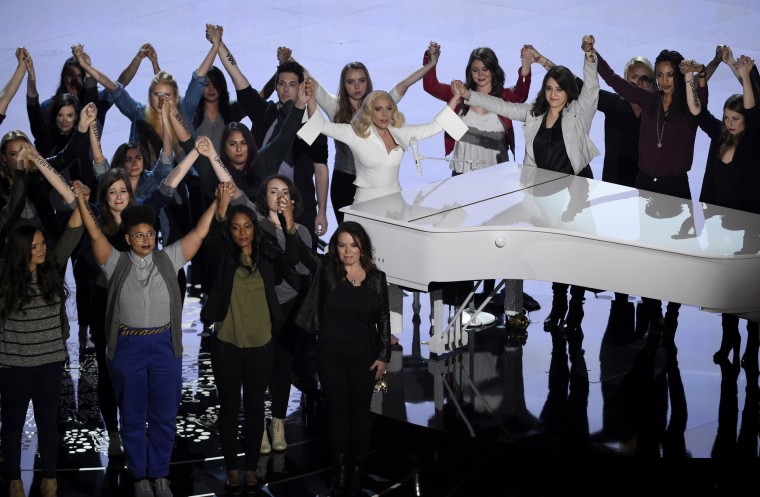 The song was personal for the singer, who's been open about her own experience with assault, as it was for the many who joined her onstage during the performance.
The impact was clear and immediate on social media.
Without a doubt, it made for one of the night's most memorable moments.
Follow Ree Hines on Twitter.