A heartbroken Lady Gaga announced on Instagram early Saturday morning that, due to her chronic pain, she will not continue with the European leg of her world tour.
Gaga's fifth headlining concert series, the "Joanne World Tour," had dates scheduled in London, Manchester, Zurich, Cologne, Stockholm, Copenhagen, Paris and Berlin, but the star's severe fibromyalgia pain caused a premature end to the show.
The 31-year-old singer shared both the formal announcement and a note to fans on social media (swipe through to see both messages).
"I'm so devastated I don't know how to describe it," she wrote. "All I know is that if I don't do this, I am not standing by the words or meaning of my music. My medical team is supporting the decision for me to recover at home."
Gaga revealed in September of last year that she suffers from a chronic pain disorder called fibromyalgia. That same month, her aching pain forced her to cancel a performance in Brazil at the famed Rock In Rio festival.
"I love this show more than anything, and I love you, but this is beyond my control," Gaga wrote in her note that personally addressed fans who would have attended her last 10 shows as well as those in Brazil. "I promise I will be back in your city, but for now, I need to put myself and my well-being first."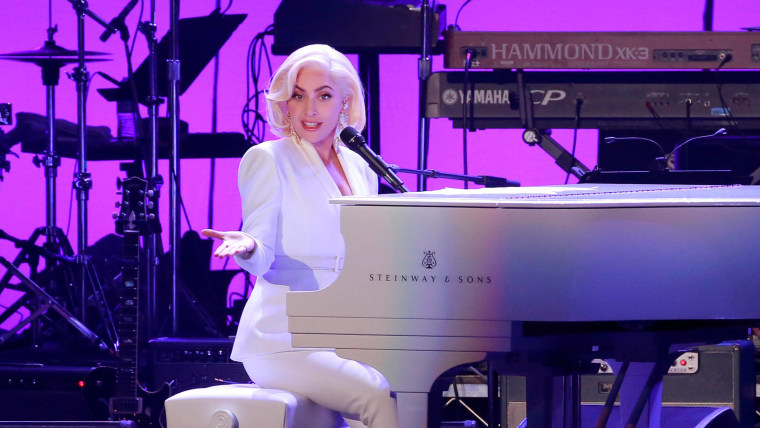 The Grammy-winning artist struggled with unnamed chronic pain for many years before going public with her fibromyalgia diagnosis.
Recently, Gaga's "Five Foot Two" Netflix documentary shared even more details on the extent of her suffering and her hope for the future.
"There is an element and a very strong piece of me that believes that pain is a microphone," she said in the film. "My pain really does me no good unless I transform it into something that is."
Hopefully, with the right care and support from fans all over the world, Gaga will reclaim her musical microphone again soon.