Jessica Simpson and Nick Lachey continue to party apart.
Lachey is planning to horse around solo — attending a Kentucky Derby party on Friday without his wife and "Newlyweds" co-star.
The couple attended the famed Barnstable Brown Gala together last year, but according to the Louisville Courier-Journal, Simpson is too busy to go with her hubby this year.
Newly divorced model/actress Rebecca Romijn will also be at the party without her ex, John Stamos, and the paper reports she'll attend with her new sweetie, actor Jerry O'Connell.
Jessica Simpson has apparently also been doing some solo partying. She was recently spotted in Las Vegas at the Hard Rock Hotel and Casinos' Mr. Lucky's 24/7 restaurant dressed in the same clothes from the night before, according to In Touch Weekly. "She looked like she hadn't slept," a source told the mag. "It's just a matter of time for them," says one follower of the couple.
Offer she can't refuse
Laura Bush's widely praised stand-up routine at the White House Correspondents Dinner got a nod of approval from an unlikely place: biographer Kitty Kelley, who skewered the Bushes in her book "The Family."
"[I] was amused to find that we were in such agreement," Kelley told The Scoop.
"I've described the Bushes as a cross between 'The Sopranos' and 'The Donna Reed Show.' Laura described her mother-in-law as Don Corleone. I see Barbara Bush more as Tony Soprano."
Notes from all over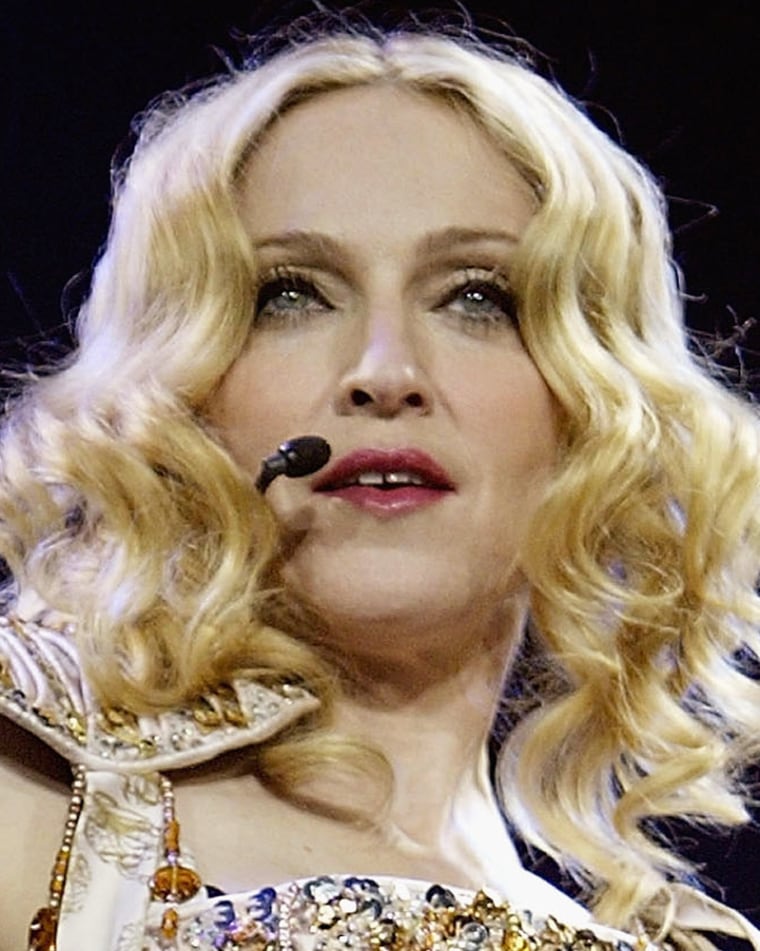 Kabbalah devotees might want to brace themselves for some less than spiritual news. Radar, the soon to be re-launched magazine, is preparing an "explosive exposé" of the trendy religion whose members include Madonna, Britney Spears, and Ashton Kutcher, according to a well-placed source. The article is said to include inside info on the movement's finances and the personal habits of some of the group's leaders. Editor Maer Roshan confirmed to The Scoop that a Kabbalah piece is in the works, but declined to comment further.  . . . Don't be surprised if some disgruntled ex-staffers file a lawsuit against The National Enquirer.  . . . Tim Allen wasn't a fan of the recent ceremonies at the Vatican. "I kept wondering as I watched the Pope's transition: 'What's with the hats?' It's like the Roman Empire merged with the church somewhere. It resembles a kingdom," he writes on his Web site. " Palaces, crowns, rings, capes and staffs. All that stuff. I don't know how I feel about all of it."
Mondays through Thursdays on MSNBC.com