In an anticipated season finale of "Hollywood Medium with Tyler Henry," airing Wednesday night, viewers will see an emotional La Toya Jackson learn about the final moments before her brother Michael Jackson's death.
Henry speaks about his experience connecting with the late entertainer in a preview clip shared by E!
"He's acknowledging that he should not have been left alone at a time when he was left alone," Henry tells his visibly moved guest.
The medium adds: "The person who should've been there to monitor wasn't monitoring, and it's like, 'I trusted you to be there. I trusted the role that you were supposed to have to help me and you left.' And it's like, 'Of all times, you should be right here.'''
Michael Jackson died in 2009 at age 50 from an overdose of drugs, the most significant of which was propofol, a powerful anesthetic he had been taking to treat his insomnia. The lethal dose was administered by Michael's personal physician, Dr. Conrad Murray, who had left the room and returned to find Michael not breathing.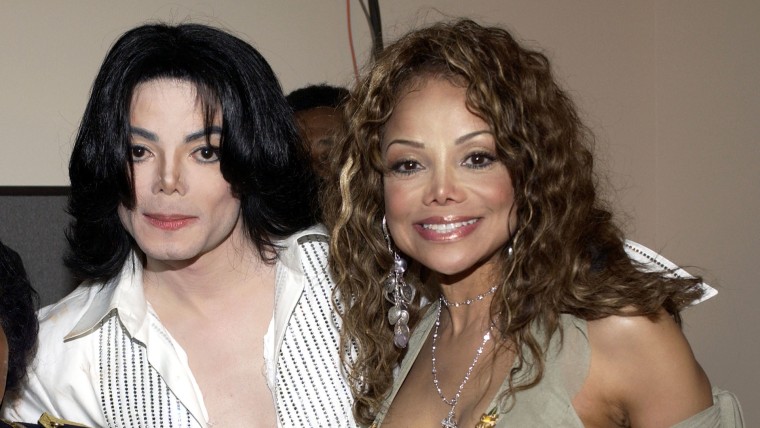 Murray was found guilty of involuntary manslaughter two years later.
Henry recounts those final moments from Michael's point of view. He says Michael felt a sinking realization that he needed emergency help, but nobody was present to assist.
"I feel like when he was abandoned, that would have been an ideal time for him to try to reach 911, to try to call for help," Henry tells La Toya. "At this time, he realized something was wrong while he was alone. And that's when he was conscious and realizing something's wrong here. But I just don't feel like he had someone to say, 'Hey, I'm having a medical emergency, something's happening.'"
The revelation about her younger brother was hard to hear, but necessary to learn, La Toya says later in the clip.
"I think what hurts more than anything else is that, not only was there a need for someone to be there for him, but there was a trusted person ... a person that was in that inner circle, and that person wasn't there," LaToya explains. "And just to hear that, just really, it just tears you apart. I just wanted to just cry."
In an interview with TooFab, La Toya said that while she knows there will be skeptics who will think the voice heard by Henry wasn't the same one that sang hits such as "Billy Jean," she herself is a believer.
"These are things Tyler was telling me that nobody knows," she said.
The full "Hollywood Medium" finale airs 9 p.m. Wednesday on E!