L.A. Reid was luckier than most: he got to work directly with Prince, who passed away Thursday at the age of 57. But as Reid told TODAY Friday, while working with the music legend, he sometimes had a hard time getting down to business — because he was also an awe-struck fan.
"I've always said it, I believe it: [He was] the greatest at everything. Playing, writing, composing, fashion, everything," Reid said. "[He had] the masculinity of Teddy Pendergrass, but he could take your girl [while] wearing high heels."
MORE: Looking back at Prince's unique influence on fashion
That ability to mix musical styles with fashion statements made him unique, but there was more to Prince than purple outfits and hot licks. As Reid noted, on his early albums, Prince often played every instrument.
"That's the most difficult thing," he said. "That means you're playing them one at a time. So that means he'll put his drum track down first, and he's playing an entire song while he's hearing it in his head, then come back and lay the bass, then come back and lay the piano, and then lay the guitars... It's impossible. No one can do this."
Live, there was no one who could surpass Prince, said Reid, who noted that the Purple One would play a live show for three hours, then hit a club afterward. "You've just never seen anyone quite like this," he added.
Like everyone, however, Reid said he remains baffled by the artist's sudden death. "The Prince I know was super healthy, vegan, wasn't an abuser of drugs ... or alcohol," he said. "He looked young and he looked really healthy and vibrant, so the whole thing is very mysterious to me."
MORE: 5 reasons Prince was one of a kind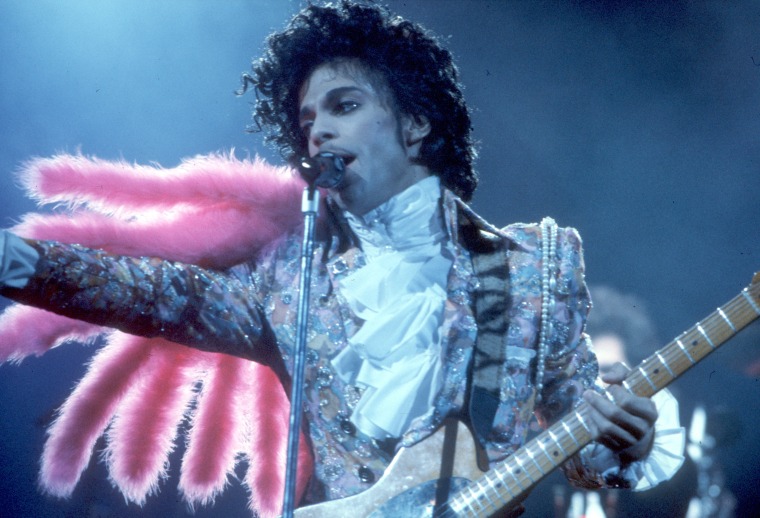 But that's Prince all over — a talented man of mystery who never wanted to leave the stage. He had a charisma, said Reid, that fans like himself could never quite get over.
"I'm in the room with Prince and I'm like, I'm nervous, 'I'm in the room with Prince!' and he's looking at me like, 'Come on, pipe down, we've got to talk here,'" grinned Reid. "I was always in awe of him. He was something special. But I didn't get shyness. What I got theater, and mystery."
Follow Randee Dawn on Twitter.