Kylie Jenner is sharing which member of the famous Kardashian-Jenner family is her favorite sister. 
The 25-year-old entrepreneur opened up about her relationship with her older sisters in an interview with Vanity Fair Italy published on Wednesday, Feb. 22. 
During her sit-down with the publication, Jenner was asked to name her favorite sister between Kendall Jenner, Khloé Kardashian, Kim Kardashian and Kourtney Kardashian.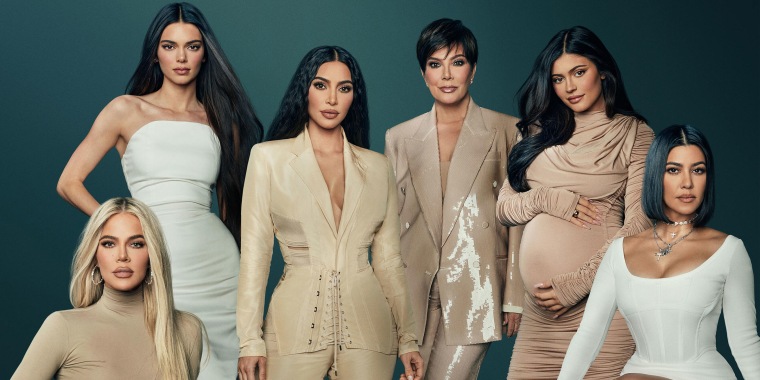 Kendall and Kylie Jenner also have a sister named Cassandra Marino, whom Caitlyn Jenner shares with ex-wife Chrystie Scott.
"It changes over time," Kylie Jenner replied before giving a definitive answer. "Right now it's Kim."
She explained that her bond with the Skims founder has strengthened. Kylie Jenner continued, "Kim has changed so much recently. We are very connected, she is always the first sister I call when I need something. We have been going through a lot of similar experiences lately." 
When she had to name the sister she has the least in common with, Kylie Jenner chose model Kendall Jenner. 
"Without a doubt Kendall," she responded. 
But that doesn't mean the two don't get along. She added, "You know what they say, though? Opposites attract. And that's how it works with us." 
In addition to being a businesswoman and reality television star, Kylie Jenner is also a mother of two. She shares 5-year-old daughter Stormi and 1-year-old son Aire with rapper Travis Scott. 
Kylie Jenner spoke about experiencing postpartum depression twice in the Vanity Fair Italy article. 
"The first time was very difficult, the second was more manageable," she shared. 
She advised those facing postpartum depression "not to over-think things and to live all the emotions of that moment to the fullest. Stay inside that moment, even if it is painful."
The "Kardashians" star said that the emotions and hormones after welcoming a child are "much, much more powerful and bigger than you."
"My advice is to live through that transition, without fear of the aftermath," she explained. "The risk is to miss all the most beautiful things of motherhood as well." 
Ahead of celebrating her son's first birthday last month, Kylie Jenner decided to publicly reveal his name for the first time and share a picture with the adorable toddler. 
She uploaded a series of photos and selfies to Instagram of her son and simply wrote "AIRE" in the caption with a white heart emoji.