Kristin Cavallari doesn't pretend her marriage is perfect.
The fashion designer and "Laguna Beach" alum says, like every other couple, she and her husband, Jay Cutler, have to make a "conscious effort" to keep their relationship running smoothly.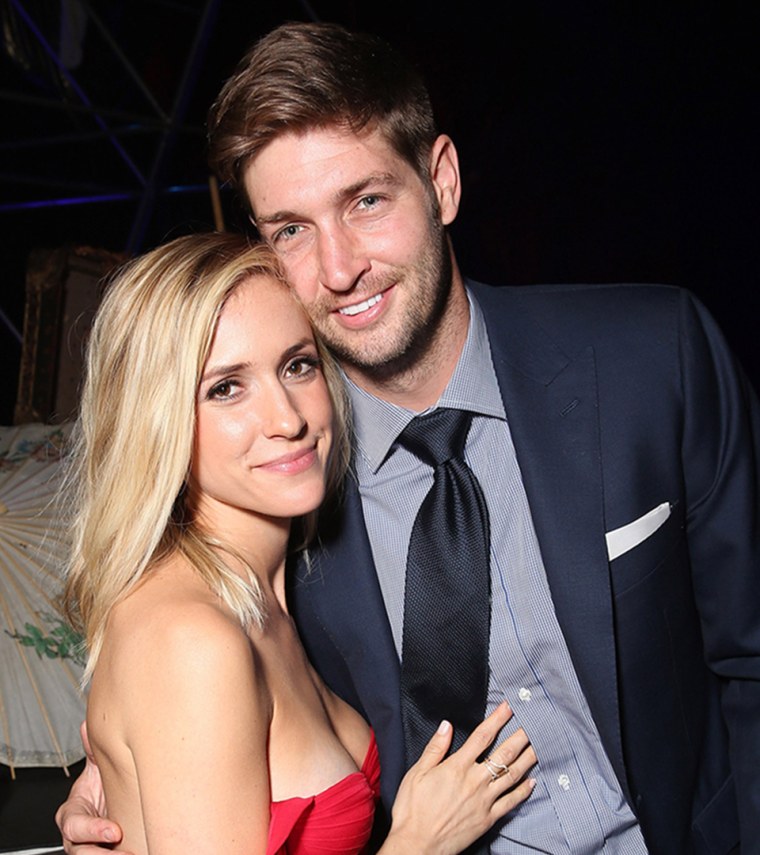 In an exclusive interview with Us Weekly, Cavallari opened up about marriage to the former Chicago Bears quarterback, revealing, "We have our issues. Our relationship isn't perfect. But we love each other and we work on it and we make a conscious choice to work on the relationship and I think that that's what you just have to do."
In the past, Cavallari, 30, has been candid about the fact that she and Cutler, 34, whom she tied the knot with in 2013, regularly attended couple's counseling, but now says they haven't been to therapy "in a minute."
For one thing, the couple have three children — son Camden, 4, Jaxon, 3, and daughter Saylor, 19 months — who take up most of their time and energy.
"God, I'll be the first to admit it — especially with three little kids! It's hard. You have to make time for each other and try to get out of routine here and there. It's much easier said than done. It really is difficult sometimes," said Cavalari.
Luckily, the pair still rely on skills they learned in couples counseling.
"We have a lot of great tools that we learned from therapy and I think that was the most beneficial part," she said. "Just learning how to communicate and walking away with some great tools, which we'll always be able to use."
Cavallari's advice? Don't slack off when it comes to your marriage.
"You can't just get complacent and lazy," she said. "You have to still value and appreciate the other person. I think that when you don't, that's probably when you start to get in trouble.
Read the full interview with Cavallari in Us Weekly.