"Who you gonna call?" is usually the first question asked about any Ghostbuster situation. But now that the female-led "Ghostbusters" has begun filming, other questions have surfaced.
For instance, "What are the ladies wearing?"
Question answered.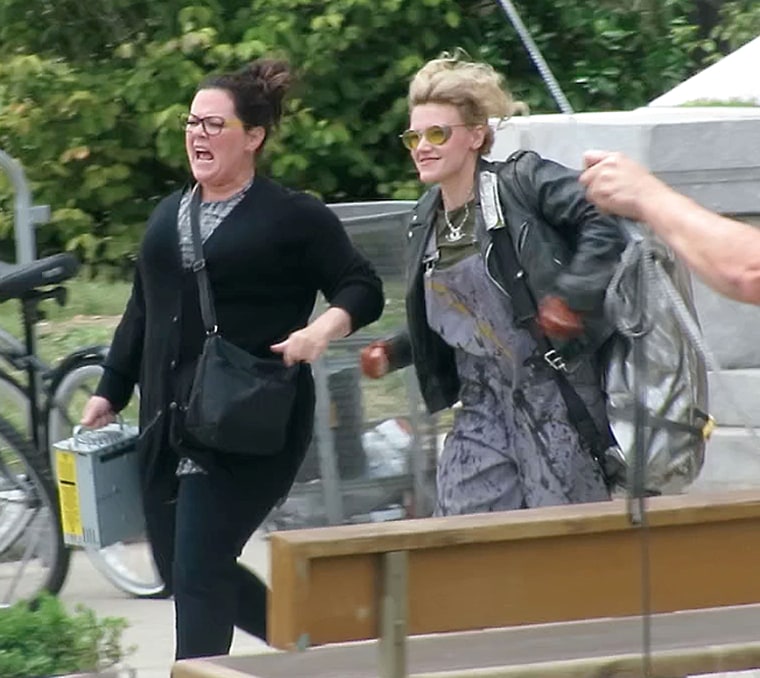 Several photos from the Boston shooting set have leaked out, showing Kristen Wiig in a conservative plaid jacket and skirt (and sporting bangs), plus Melissa McCarthy nearly all in black (with matching Chucks) and Kate McKinnon in paint-splattered purple overalls and a leather jacket.
They look very focused. And totally ready to go 'bustin out!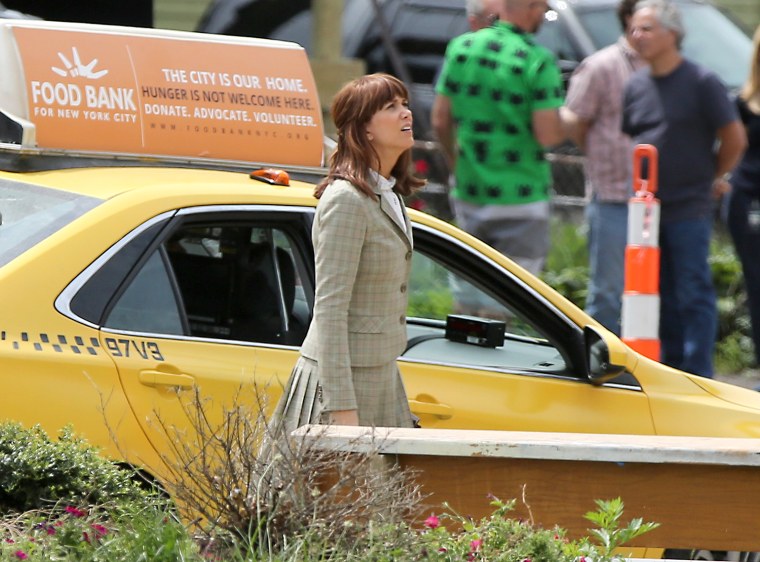 According to The Boston Herald's "script spies," Wiig and McCarthy's characters are playing authors who write about ghosts being real.
"Flash forward a few years and Wiig lands a prestigious teaching position at Columbia U. ... Which is pretty sweet, until her book resurfaces and she is laughed out of academia," the Herald reports. "Wiig reunites with McCarthy and the other two proton pack-wearing phantom wranglers, and she gets some sweet revenge when ghosts invade Manhattan and she and her team have to save the world."
Boston, by the way, is standing in for New York City on the Paul Feig-directed film, which is slated for release on July 22, 2016.