Kristen Bell is sharing a happy memory from the day she and hubby Dax Shepard tied the knot.
The "Bad Moms" star, 37, took to Instagram Tuesday with a sweet throwback photo of the couple sharing a smooch on their big day, captioning it, "On our wedding day. Just cuz."
Bell married Shepard, 43, at the Beverly Hills County Clerk's Office in October 2013 after dating for six years — and later gushed it was "the best decision" she's ever made.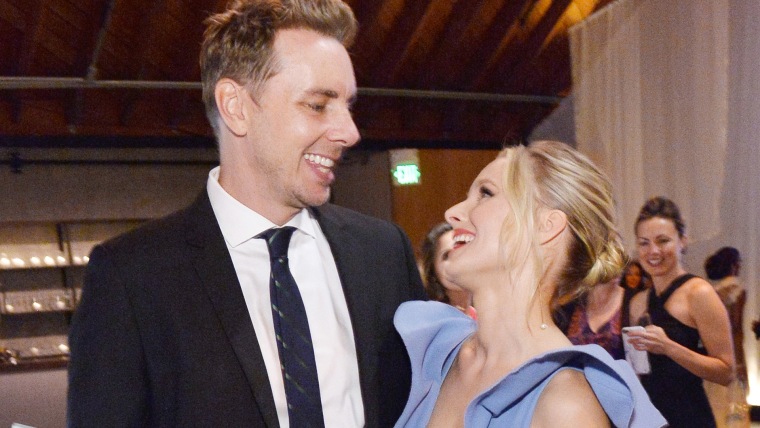 Over the years, the fun-loving pair have shared hilarious moments from their life together. Who could forget the adorable war they waged over Shepard's beloved La-Z-Boy chair? Or the dramatic home video they made to Toto's "Africa"?
Even with all the laughs, Bell makes no secret of the fact that she and Shepard, who share two daughters, Lincoln, 5, and Delta, 3, put a lot of work into their union.
When a fan asked her earlier this year to share some words of wisdom about matrimony, the "Veronica Mars" alum responded with a thoughtful list.
Calling herself an "old married woman," Bell suggested ideas for what people can do to strengthen their bonds with each other — from allowing yourself to be vulnerable, to taking time apart to explore individual interests, to simply being happy for each other's happiness.
She wrote, "In 10 yrs, when the dopamine has waned, remember: Life is a crazy ride. It's a privilege to go through it with a partner."
Here's to many more years with one of our favorite couples!