When Kristen Bell began dating her now-husband, Dax Shepard, a decade ago, she pretty much knew right away that they had something special.
Shepard, on the other hand, needed some time to figure things out.
In a recent interview with PopSugar, Bell recalled how her relationship with Shepard hit an early bump in the road before they decided to live happily ever after.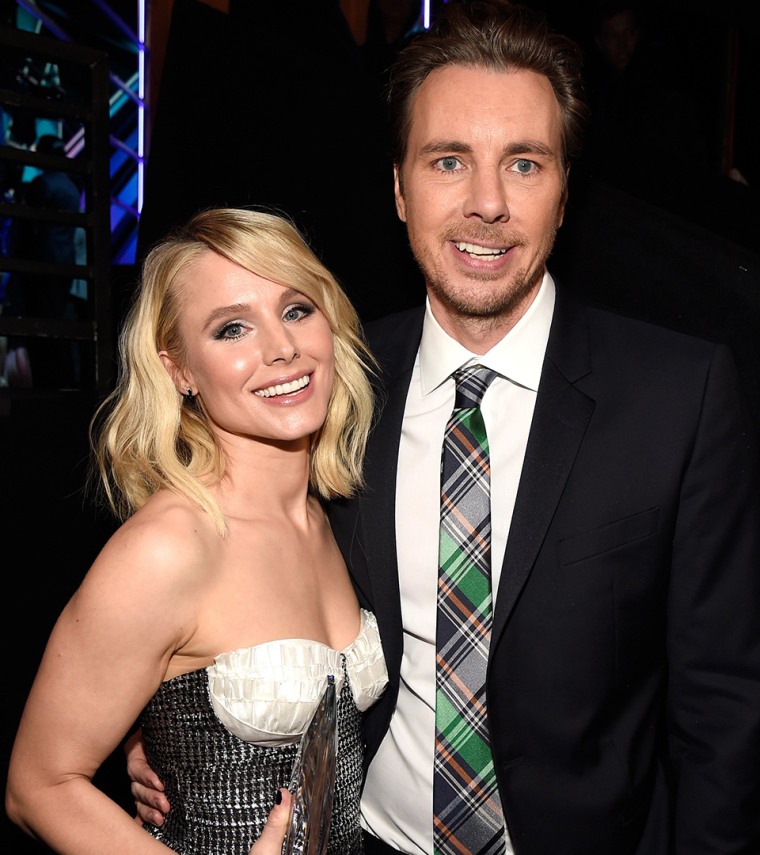 "We were dating for about three months, and I already knew that I was in love with him and he was hesitant because he knew he was still dating other people," the "Good Place" actress, 37, explained.
"He sat me down and said, 'I can't have this right now. I think you're wonderful, but I am still dating other people.' And then I, like, liquefied and fell to the ground, but I felt incredibly respected that he had the balls to tell me we weren't in the same place."
Whaaat? Dax, you almost blew it with your soul mate! To be fair, it didn't take long for him to come to his senses. Four days, to be exact, according to Bell.
"He called me and he was like, 'I don't know what I was thinking. I was dating someone else but they're just not as interesting as you, and I don't know what I'm doing,' and he came back," she said. "But I still always remind him of when he broke up with me."
Can you imagine if they hadn't gotten back together? They would've deprived us of their fight over a La-Z-Boy, their pose in matching patriotic pajamas, and all sorts of other entertaining, Instagram-worthy memories.
Fortunately, it all worked out as it was supposed to, and the couple married in 2013. (They have two daughters together.) Bell said two years later that the moment she promised herself to Shepard was the "best decision" she's made.
We're certain that Shepard would say the same about Bell.
Follow Shane Lou on Twitter.