Kristen Bell and her comedian husband, Dax Shepard, always seem to be having a hilariously happy time together — whether they're play-fighting over his La-Z-Boy chair or making their own goofy music videos.
But behind all the laughter, the couple puts a lot of hard work and respect into their union, Bell, 37, recently told Us Weekly. "Our marriage took a lot of work, takes a lot of work. I don't think people realize," the "Bad Moms" actress revealed.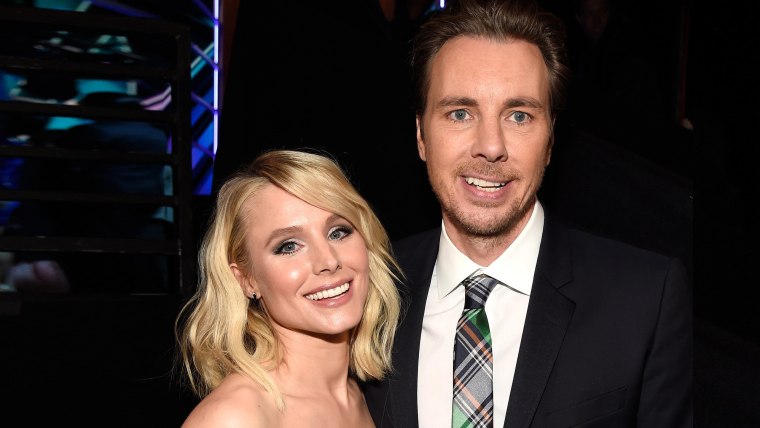 The Hollywood duo know they are in it for the long haul, and that helps them treat each other with respect.
"It is not easy to work around another human being, but if you commit to it, you can pretty much permanently respect that person, but then it doesn't really matter if you disagree because you still respect that person," said Bell.
In fact, Bell, who once said marrying Shepard was the "best decision" she ever made, disagrees with him on nearly everything.
"I do disagree with him on 90 percent of the issues on the planet," revealed the "Frozen" star. "But we have really wonderful, intense valued conversations about things, and I always see his point, even if I disagree. It's hard to do."
When they do disagree, they try to avoid feelings of contempt, said Bell.
"Never roll your eyes at someone," she told the magazine. "You might as well break up right then because it's contempt. I'm telling you — I disagree with him on almost everything, but I have intense respect for his critical thinking skills and the fact that we were raised differently."
Of course, being with someone as wildly funny as Shepard, 42, helps make each day enjoyable.
"On a daily basis, he just makes me laugh all the time. He's obsessed with attention, so he's constantly making jokes to try to get me to give him more attention or to get me to giggle. And you know, he was a stand-up comedian, so I'm living with a comedian," she said.