Kris Jenner is opening up about Bruce Jenner's transition in an upcoming "Keeping Up with the Kardashians" special, and TODAY has a first look at what she has to say.
In April, the Olympian announced that "for all intents and purposes" he is a woman. He also disclosed that stepdaughter Kim Kardashian has been the most accepting of his process. In the brief sneak peek, it's Kim who engages Kris about the sensitive subject.
"He has to deal with this for the rest of his entire life," Kim told her mother. "Waking up and feeling like, 'Woah! This isn't my body. This doesn't feel comfortable.' That's the only way I can kind of imagine it. And you really have to let go."
MORE: Kim Kardashian voices support for Bruce Jenner, calls transition 'an adjustment'
But it's clear that for Kris, who divorced Bruce in 2014 after 22 years of marriage, letting go isn't easy.
"I have these memories of this life," she said with tears streaming down her cheeks. "And I feel sometimes like it didn't exist."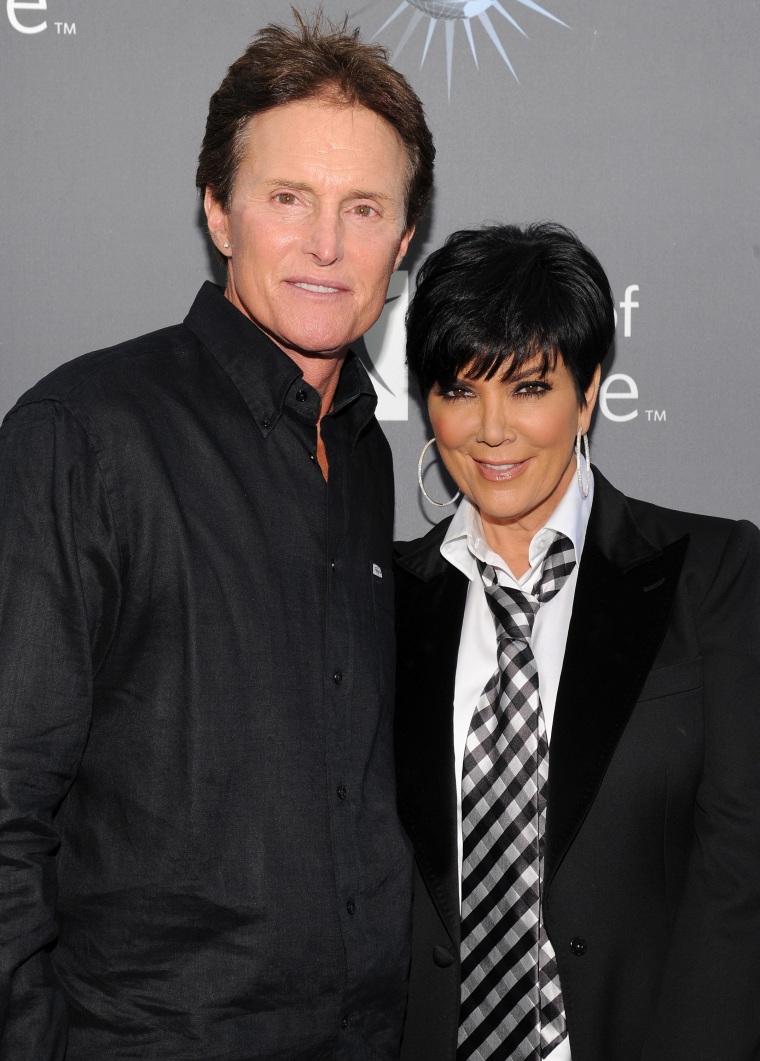 Though Kris didn't take part in the "20/20" special in which he publicly spoke out about his transition like his earlier ex-wives, Chrystie Crownover and Linda Thompson, she has expressed her support for him.
MORE: Kathie Lee Gifford says Bruce Jenner's transition was 'new for Kris'
See more talk on the topic from Kris and the rest of the family when the two-part "Keeping Up With the Kardashians" special airs May 17 and 18 at 9 p.m. ET on E!
Follow Ree Hines on Google+.