As the ladies got excited on Friday about the warm spring weather that's just around the corner, they also reminisced about their recent trip to sunny California.
Unfortunately for all of us, that led to Kathie Lee setting the record straight about one of our favorite moments from their visit to LA, when they stopped by the "Ellen" show and KLG chugged her glass of red wine in one go.
As you may recall, the ladies swung by to "co-host" with Ellen. During their visit, they tried on boxed wine hats and double-fisted their drinks.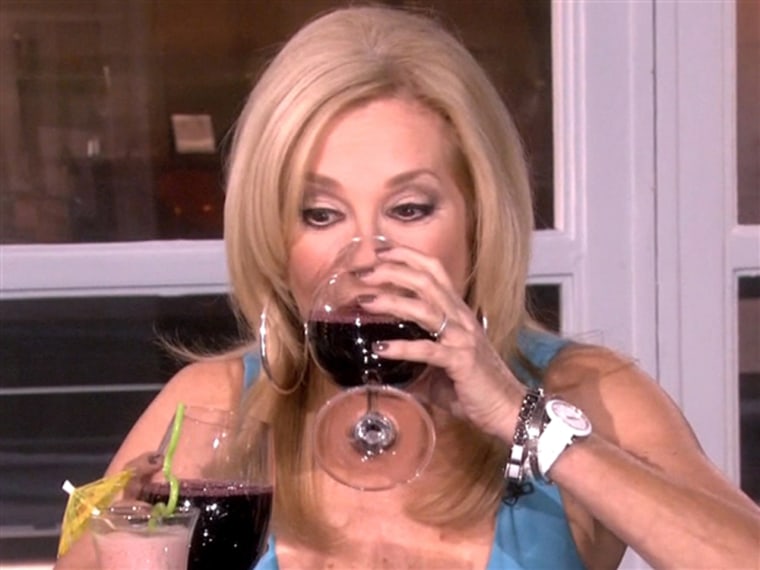 "No! No! No!" Hoda groaned as KLG downed her beverage.
"I'm a lot of fun at parties," Kathie Lee hinted as she watched the clip again on Friday.
"You certainly are," Hoda confirmed.
But it turns out KLG was just faking it for Ellen. "I freaked you out," she admitted. "It was grape juice, everybody! OK? I was a little disappointed it was grape juice. I have to clear that up."
Hoda revealed that even their host didn't know what was happening until after KLG's trick.
"Ellen was like, what? Oh my God!" Hoda said. "And then that's what it was, it was grape juice."
Meena Hart Duerson is a TODAY.com senior editor who is going to enjoy a big glass of "grape juice" later.
More:
Wine, women and wild hats: KLG and Hoda visit Ellen
Kathie Lee tells Hoda: I'm feuding with you