Kathie Lee and Hoda munched on Girl Scout cookies Friday morning to celebrate the start of Thin Mint season. But for KLG, the sweetness of chocolate was tempered by the bitterness of old memories.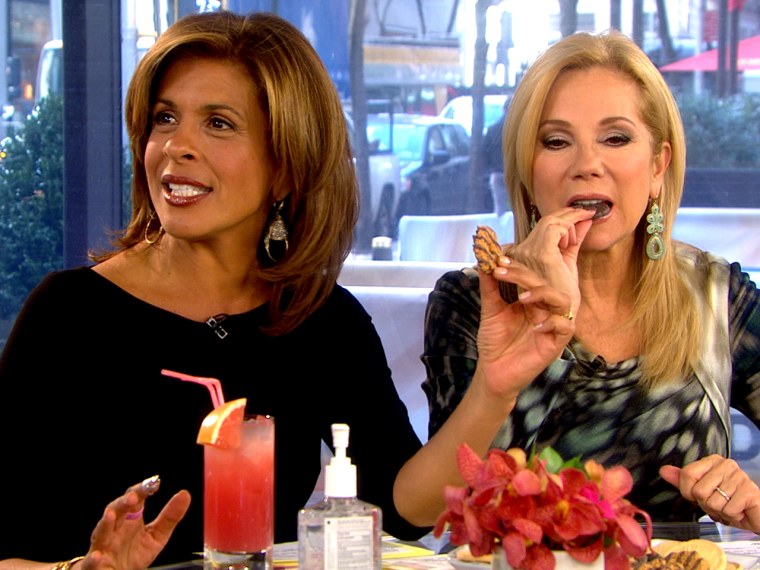 "Did you ever sell cookies as a kid?" Hoda asked through a mouthful of delicious Samoa.
"I was kicked out of the Brownies, therefore I never got to," Kathie Lee revealed. "I've been kicked out of everything in my entire life."
KLG didn't explain what caused her expulsion from her troop, but did note that it was only the first of many things she'd be ejected from in her lifetime.
"I was kicked out of the Junior Miss Pageant, I was kicked out of Brownies, I got kicked out of my first marriage..." she sighed. "I've had a very rough life."
"I'm sure you have," nodded Hoda.
Fortunately, there was a giant plate of cookies handy for coping purposes. (Anybody with private eye skills, please do a little digging and get the dirt behind Browniegate.)
Julieanne Smolinski is a TODAY contributor who would have loved to been kicked out of the Girl Scouts before they made her camp.
More: KLG and Hoda fail at charades
Why Hoda's rooting for the Ravens