Happy 60th birthday, Kathie Lee Gifford!
After counting down all week during TODAY's Fourth Hour, KLG on Friday welcomed in her seventh decade of life with a "surprise" home visit from co-anchor Hoda Kotb, who was clutching a huge colorful bouquet of balloons.
Kathie Lee walked outside to a festive Mariachi band and a decadent birthday pie whipped up and delivered in person by celebrity chef Curtis Stone. Overhead, a prop plane flew by towing a banner: "Happy Birthday Kathie Lee."
Kathie Lee appeared to take her milestone birthday in stride. She said she opened a birthday card earlier that morning that put things in perspective.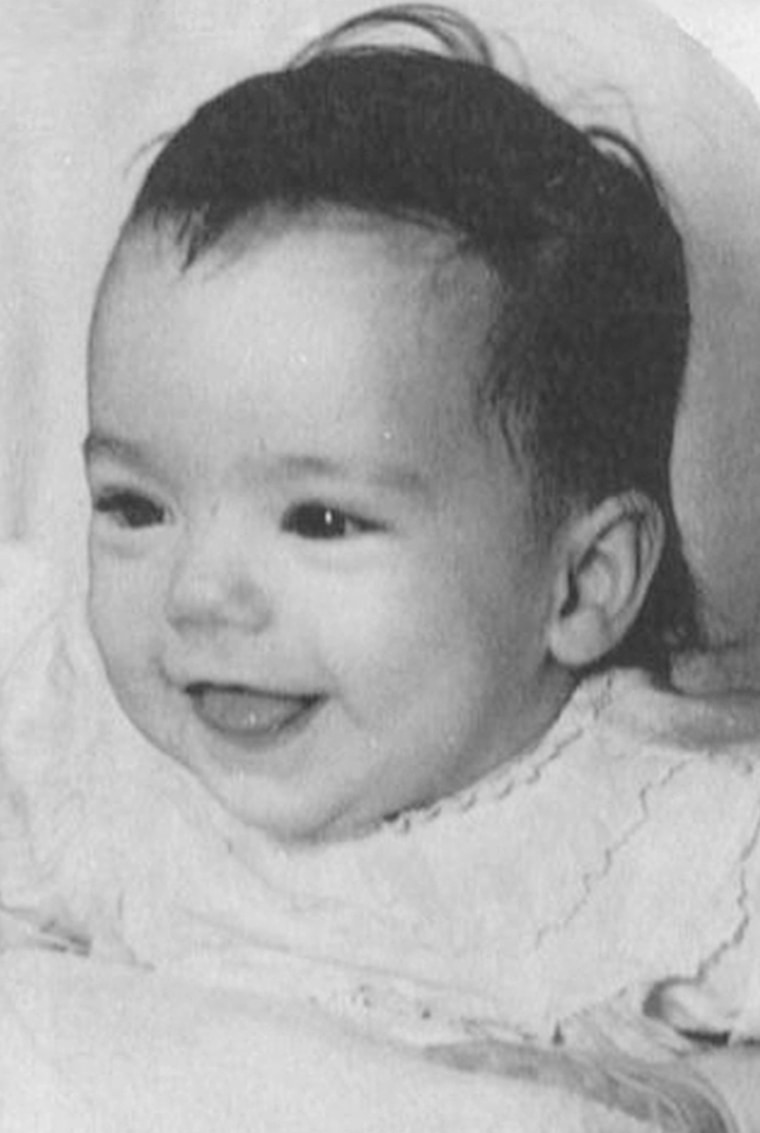 "It said, you know why 60 and sexy sound so much alike? Because your hearing is starting to go," she said.
When she finally reported to work, she was carried into Studio 1A by four 60-plus year-old hunky models. Hoda then walked KLG down memory lane, complete with a snapshot of her birth announcement (yes, she really was born in Paris!) and adorable pictures of her as a baby and as a child on a family's trip to America on a boat from Europe.
"I always remember it as the day Elvis died," KLG said of her birthday. " Now I know how he feels."
After getting a surprise visit from Kraft's "Zesty Italian man," aka Anderson Davis, the actor in the suggestive salad dressing commercials, she received numerous birthday wishes from various friends and celebrities in a video montage that included Matt Damon, Allison Janney, Barry Manilow, Lionel Ritchie and Channing Tatum. Her former "Live!" co-host, Regis Philbin, waxed nostalgic about the 15 years they spent together on the show.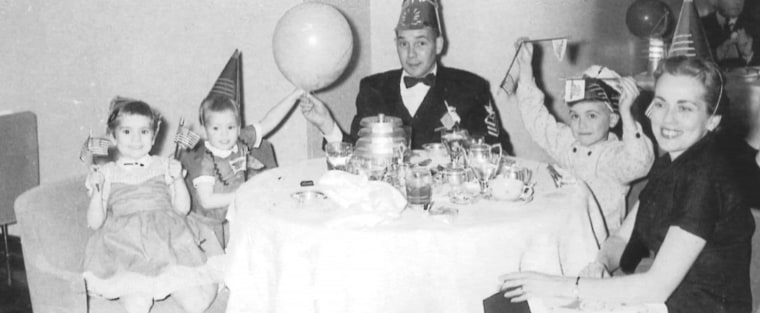 "You're 60, you're beautiful and I still love you!" Philbin declared before TODAY anchors chimed in with their birthday greetings.
Matt Lauer promised to avoid referring to the "obvious things" others would probably mention, such as "your excessive drinking, your use of profanity, your propensity for casual, anonymous sex – that's too easy." Instead, he praised KLG for her warmth and kindness.
"You have a heart bigger than the entire universe and you have been such a dear friend to me for the years we've known each other," he said.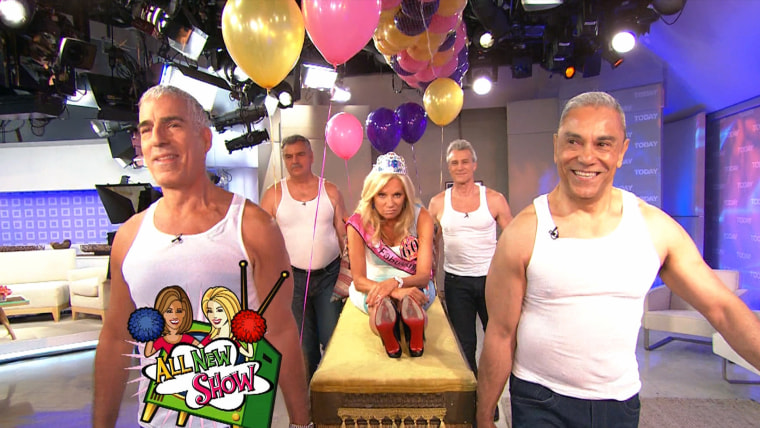 Not to be outdone, Hoda played a video of a special song she recorded for the birthday gal. Her rap song, "Get Low," described KLG to a T and was a bit more rhythmic than the serenade Hoda received on her birthday last week from Kathie Lee.
The attention moved the birthday gal to tears. Joined on set by her husband, Frank Gifford, with whom she shares a birthday (he's 83, they revealed), KLG dabbed her eyes and thanked everybody for their kindness. Crowned with a tiara and wearing a bubble gum pink birthday sash, she also played up the pageantry of the celebration.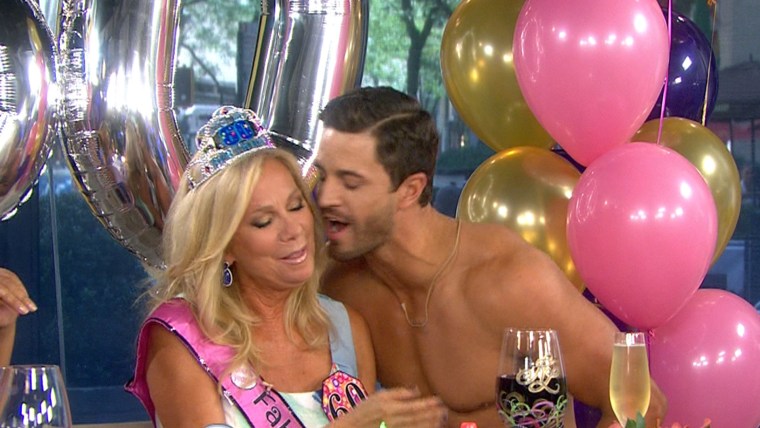 "Thank you everybody. I thought for sure that you-know-what from Pennsylvania was going to win," she said, eliciting laughter from everyone in the studio. "But no, it's finally my time. I don't care who I've walked over to get here. I'll get another grandmother."
In all seriousness, she said she loved the attention despite her insistence all week about how she didn't want to be reminded of her age. She loved TODAY for "bringing me out retirement, because I was really really unhappy and bored at home. Frank was only making love to me 5 times a day and I was so over it.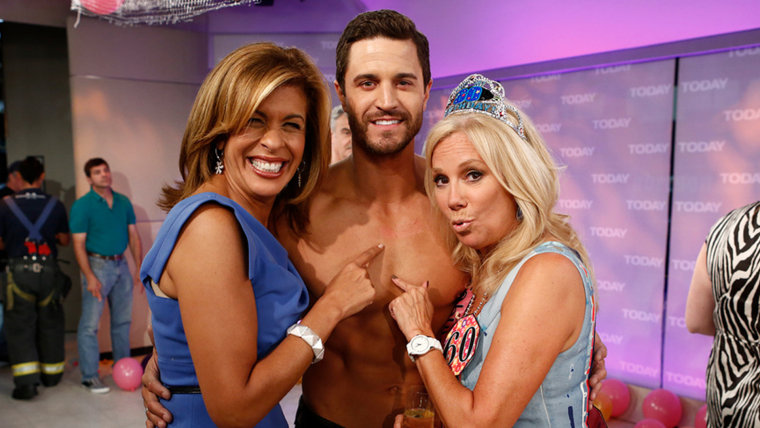 "Now we're down to three," her husband explained.
KLG also apologized for "all that anonymous sex that Matt mentioned."
"It's true but I'm repentant," she said.
Oh, that KLG. Even at 60, she's just as sassy.