Is there a thing about stuff that happens in the Bahamas staying in the Bahamas? No? Well, that's good news, if you're enjoying the vacation hijinks of Hoda and Kathie Lee. On their very first day on Paradise Island, things got very spring break-y.
"We kissed a girl and we liked it," they sang. UH OH!
Okay, they were talking about a dolphin, but dolphins are almost as smart as people, so it counts. The ladies spent yesterday booze-cruising and wakeboarding at Atlantis's Dolphin Cay, where both of them took the opportunity to plant one on Sasha, a lady dolphin. Judging from the footage, Kathie Lee may have gotten to second base.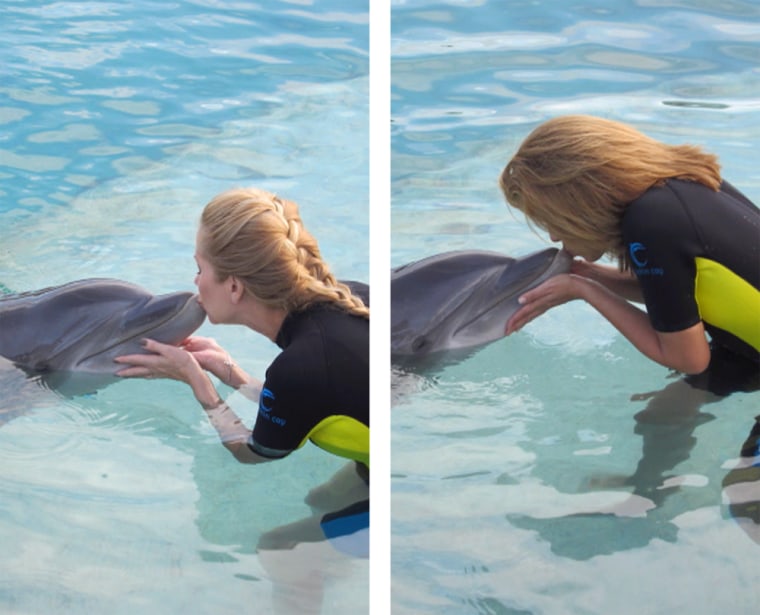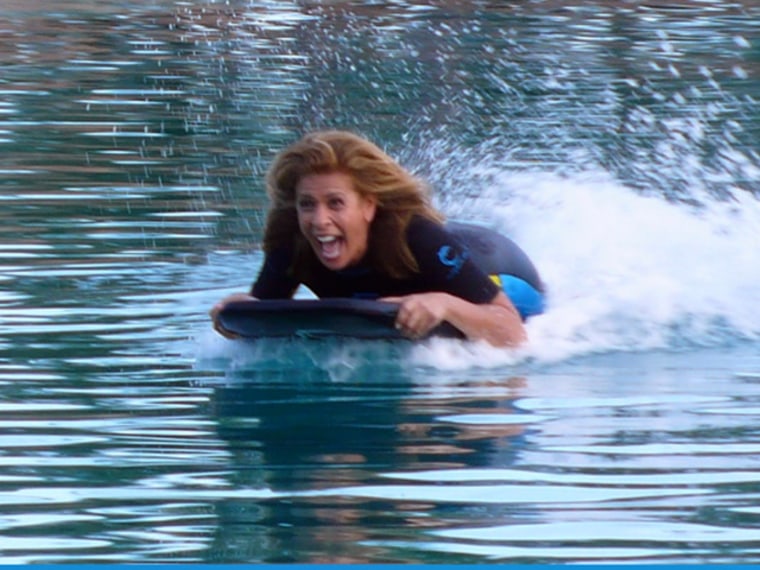 Then there was a waterslide race – Hoda intimidated with trash talk, and Kathie Lee pulled out her ace in the hole, the nostril trick. Hoda, we love you, but you got smoked.
And yes, of course, there are photos.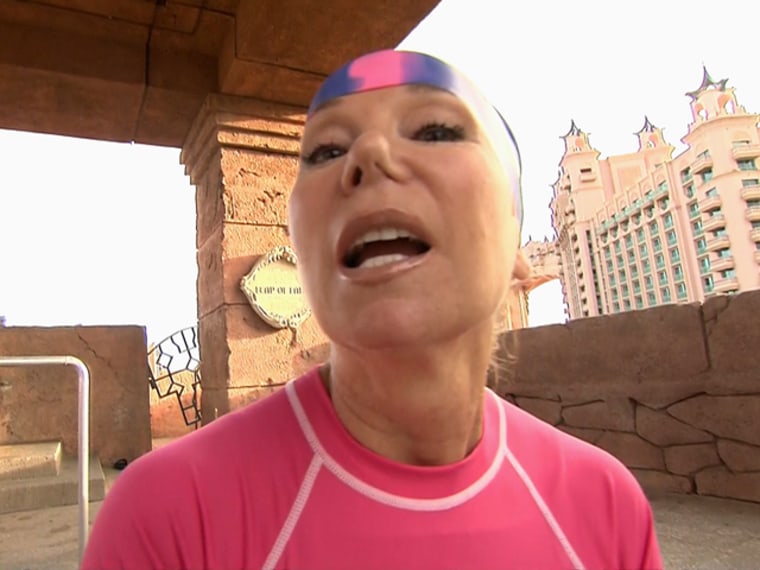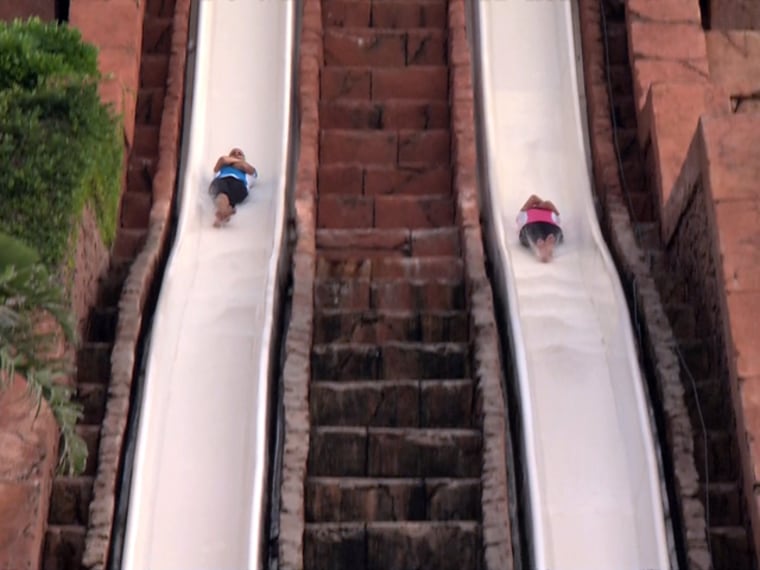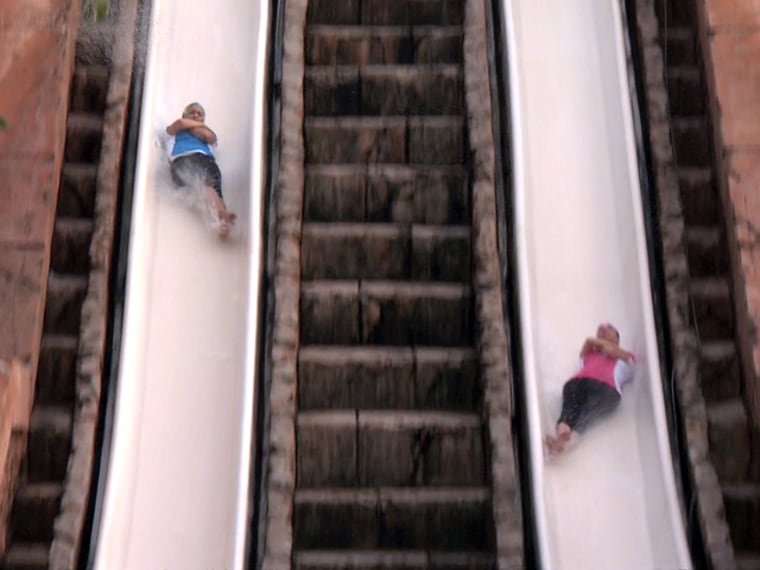 After, the ladies the chatted about the the makeout sesh.
"We've kissed a lot of people," began Hoda. "Well, you have," ribbed Kathie Lee.
Then KLG called out a heckler, Hoda dropped her note cards, everybody did a singalong to "Margaritaville," and the girls fed each other raw conch shots (for their aphrodisiacal powers, naturally). It's almost as good as actually being there, with less chance of getting your T-shirt wet.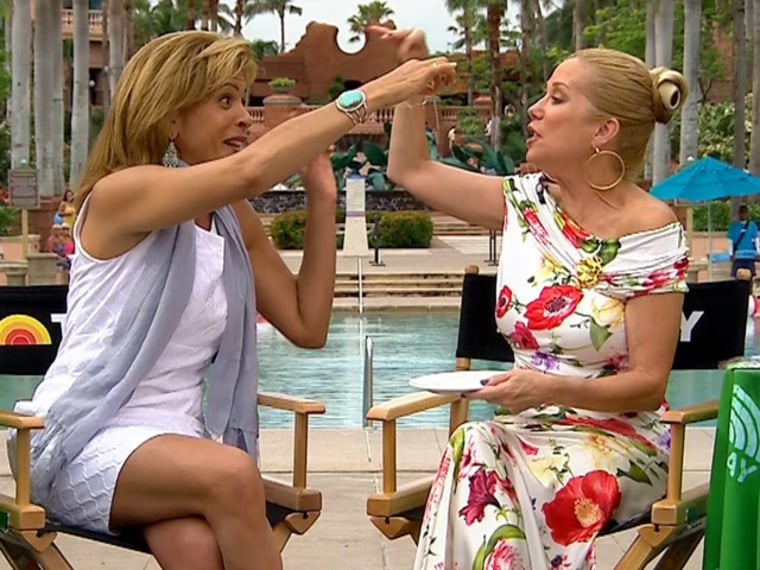 More: What have KLG and Hoda been up to in the Bahamas?
It's conch time! KLG and Hoda take over the Bahamas
Julieanne Smolinski is a TODAY.com contributor. She is building a radio out of coconuts.