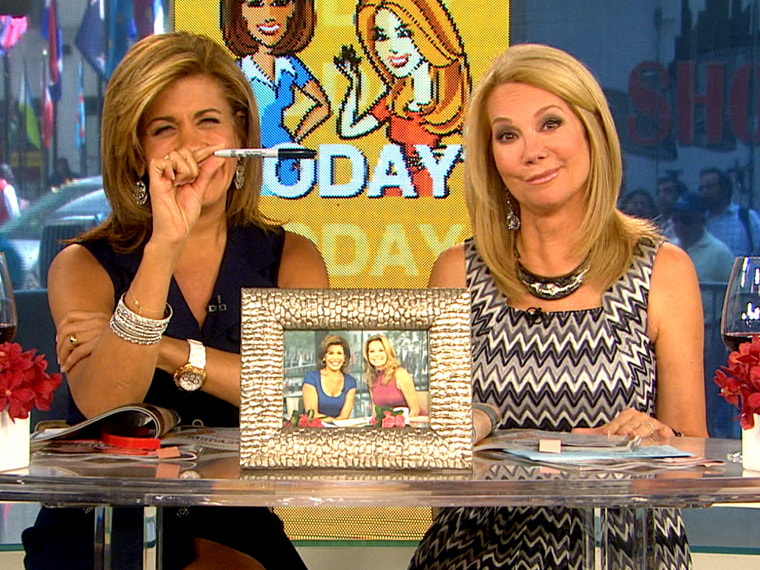 This month's Cosmopolitan magazine contains a special, sealed section you must be 18 and older to open.
Cue Kathie Lee and Hoda, ripping off the seal with gusto Friday morning. What's so naughty it must be kept under wraps? A special section in the mag dedicated to unlocking the mysteries of a man's you-know-what.
KLG studiously avoided the "p" word (which they had license to say exactly once on the air), although it was touch-and-go there for a minute. Hoda came armed with a couple of euphemisms ("package," "member" and so on) before running out and switching to a muffled "_____."
So what did they learn about the wonderland that is the male body?
The average erect "______" is about 5 1/2 inches long — roughly the size of a Sharpie (Hoda helpfully brought one to demonstrate).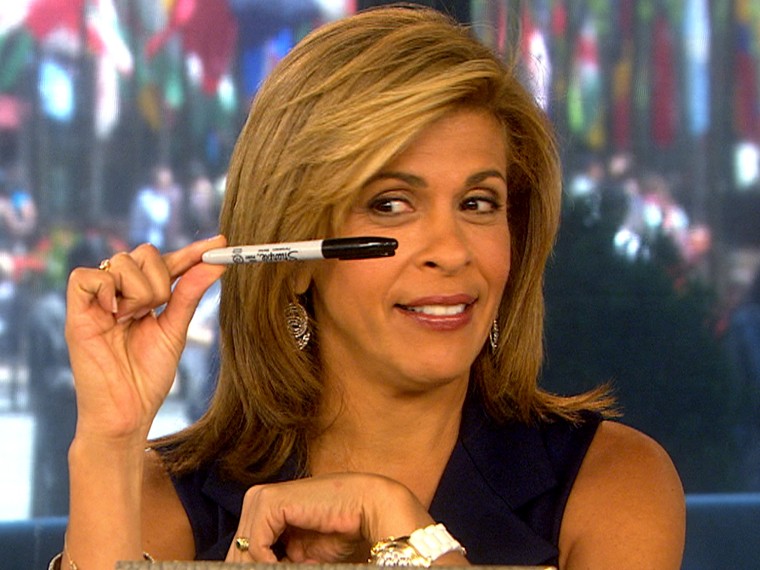 The state with the largest average "______" is New Hampshire. (Although KLG shouted her home state, "Connecticut!")
There may be something to that "size of the glove" myth: Men who have middle fingers considerably longer than their ring fingers are more likely to have larger "______"s, which prompted all the men in the crew to hide their hands from KLG and Hoda's prying eyes.
Way to keep it together, ladies.
Julieanne Smolinski is a TODAY.com contributor. She has impressively large hands.
More: Are more women buying rope because of 'Fifty Shades'?
Sleeping naked: Is it normal or not?