Remember the LMFAO hit, "Sexy and I Know It?" KLG and Hoda certainly got quite the refresher on their last LA show, with one half of the duo behind the song showing up to saucy-dance along to it on the air.
Red Foo, one half of the group, showed KLG and Hoda some of his choreography secrets. But he should have known to be careful around KLG, who is not afraid to dirty dance anybody right off the stage. She nearly knocked Red Foo into the crowd, while Hoda did a little solo nearby.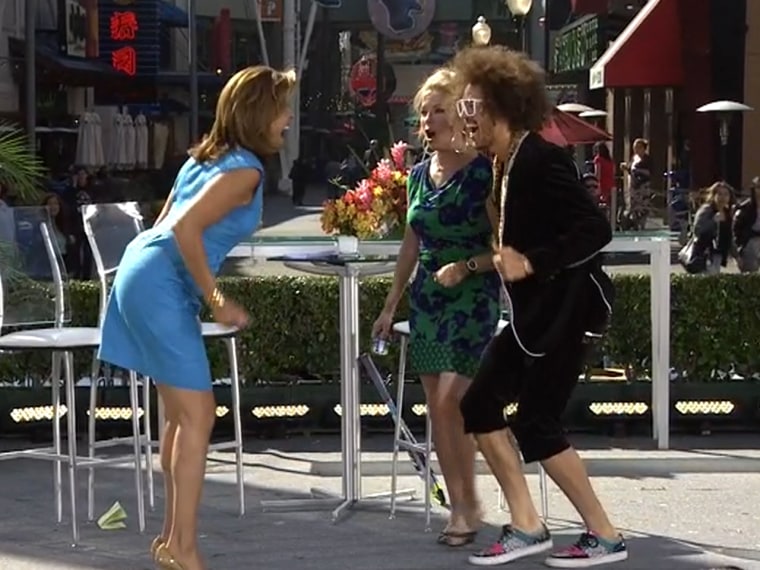 Later, Red Foo pitted the ladies against each other, asking, "Who's the better dancer when nobody's watching?"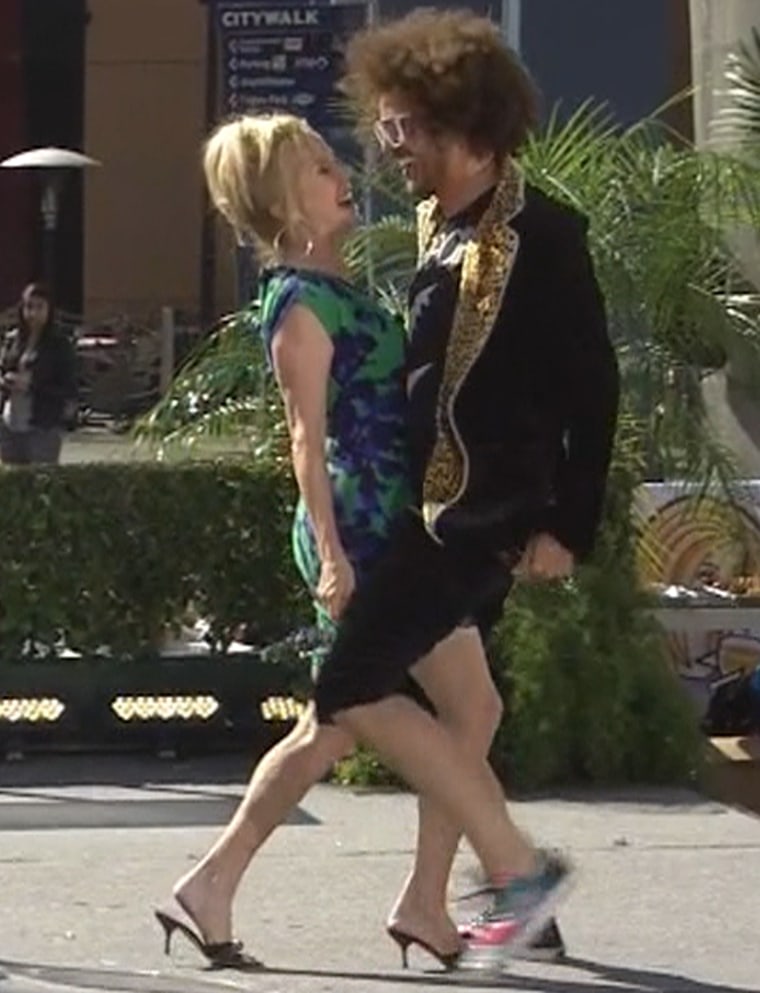 "Who's had the most practice, cause she's older?" said KLG, who added, "I save my best moves for 'certain people.'"
It was almost too hot for morning TV.
Julieanne Smolinski is a TODAY contributor whose hair usually looks like that.

More: KLG's 'dance face' and moves caught on camera