Kathie Lee and Hoda ended their Fourth Hour Friday with a roller derby lesson, finishing their week in Los Angeles with the quintessential California sport.
The ladies got personal instructions from members of the L.A. Derby Dolls, whom KLG called "hard-core."
"We're scared of our knees breaking," admitted Hoda, who along with KLG donned a helmet and elbow pads and kneepads.
Hoda wanted to know if the rough-and-tumble image of roller derby skaters smashing into each other and knocking rivals to ground is accurate. She was told by L.A. Derby Doll "Demolicious" that strict rules now govern the activity.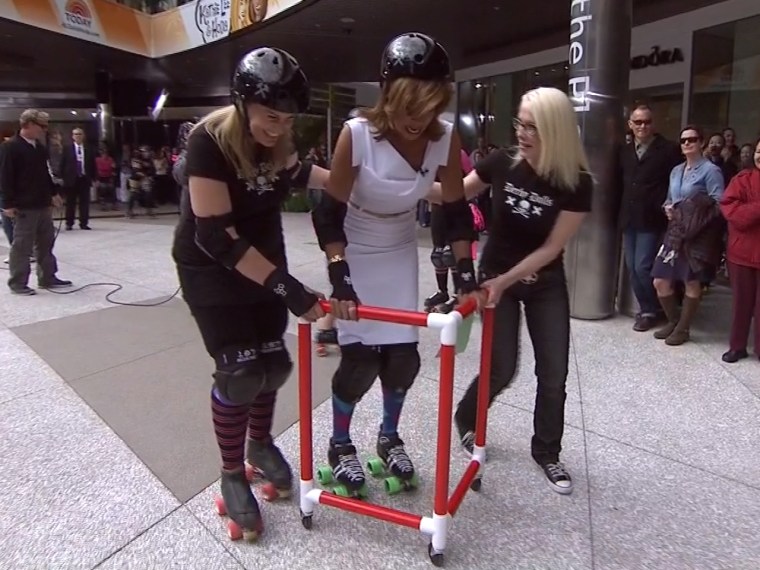 "It has changed full time. It's an actual sport now, so there's no fighting," Demolicious said.
Officially dubbed "Smashie Lee" and "Throwda" by the Derby Dolls, KLG and Hoda expressed fears about injuries and asked whether the team members ever worry about getting hurt.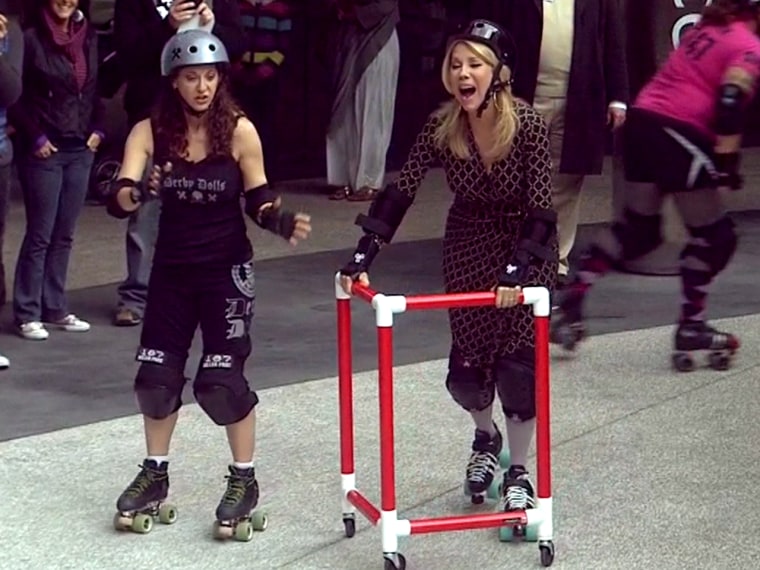 "Absolutely, but they're trained. It takes years of practice." Demolicious said.
"Then why are we standing here?" said KLG, before gathering her wrap dress and taking a stroll.
"She's a natural!" one of the L.A. Derby Dolls declared. 
Eun Kyung Kim is a TODAY.com writer who likes her knees in working condition, thank you very much.