What do you do when you spill red wine on your clothes?
If you're Hoda, you apologize profusely to Bobbie for staining the dress you borrowed. But if you're our crafty fans, you have an array of ways to cope. Kathie Lee and Hoda road-tested a few of your favorite home remedies: club soda, white wine, and hydrogen peroxide. So which one worked the best? Well, none worked quite instantly, and patience is not a Hoda virtue.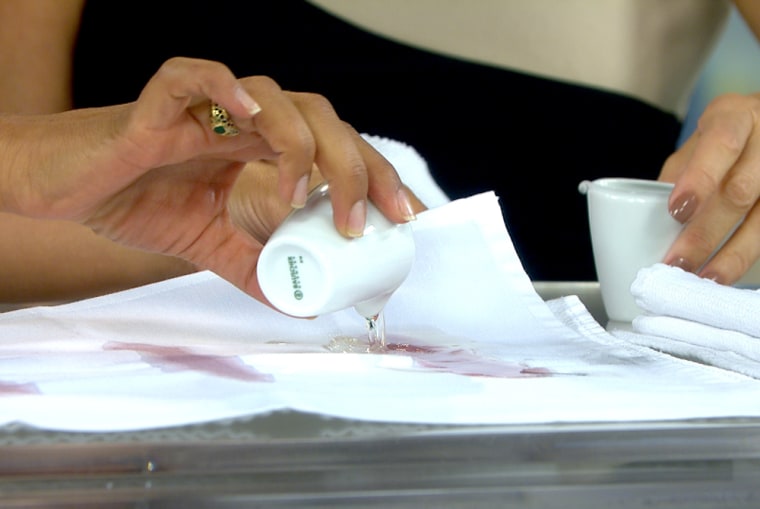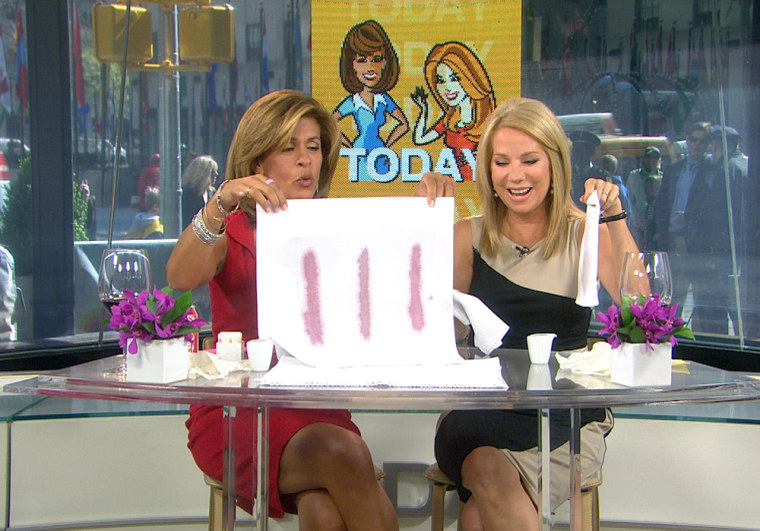 Thankfully, we have Donna in wardrobe, who soaked the dress in Perk, a cold-water cleaning solution overnight, and then sprinkled on some Boost, a color brightener. And the dress looks good as new.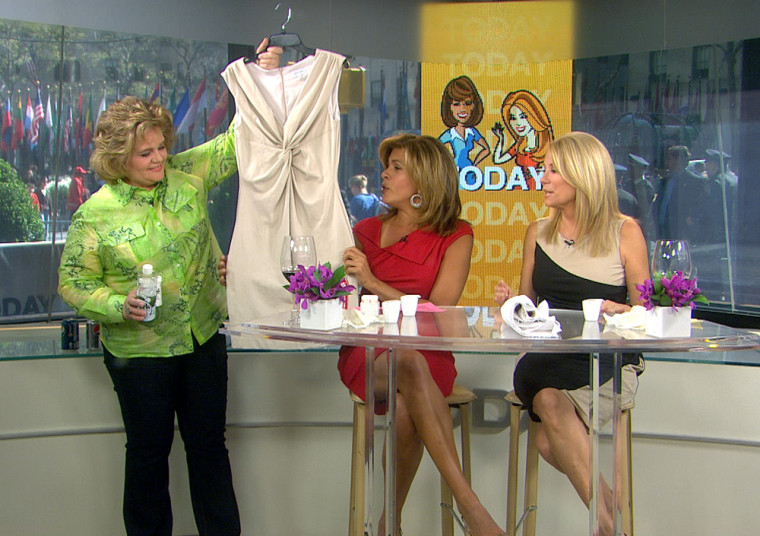 But our Facebook fans had a few other practical suggestions the didn't make the air, like fan Michelle Pinder Sprueill, who said, "Wine Away! Great product will remove that wine from the dress and carpet. and Beth Blomquist, who added, "OxiClean powder mixed with warm water."
There were also some … impractical suggestions. Debi May looked on the bright side: "It actually created a lovely pattern on your dress!!" While Debbie Spencer suggested "Just get another glass!' and Thomas Long said, "Use a straw."
Thanks guys! Happy spilling.
Julieanne Smolinski is TODAY.com contributor. This is why she uses a straw to eat marinara.
More: Hoda and Kathie Lee don't cry over spilled wine