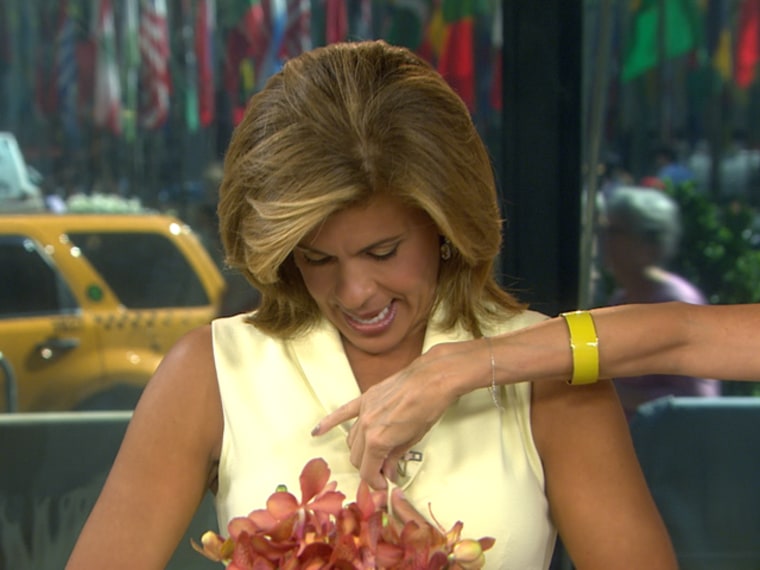 A good girlfriend will always tell you when your underthings are showing. If your girlfriend is Kathie Lee, she'll even do it on live TV.
Hoda was showing off photos from a fancy event she attended over the weekend with New York Mayor Michael Bloomberg and Brian Williams. KLG pulled a one-woman Spanx Alert and told Hoda that her bra was peeking out of her dress.
"That's why the flowers are strategically placed," said Hoda, crouching behind a floral arrangement.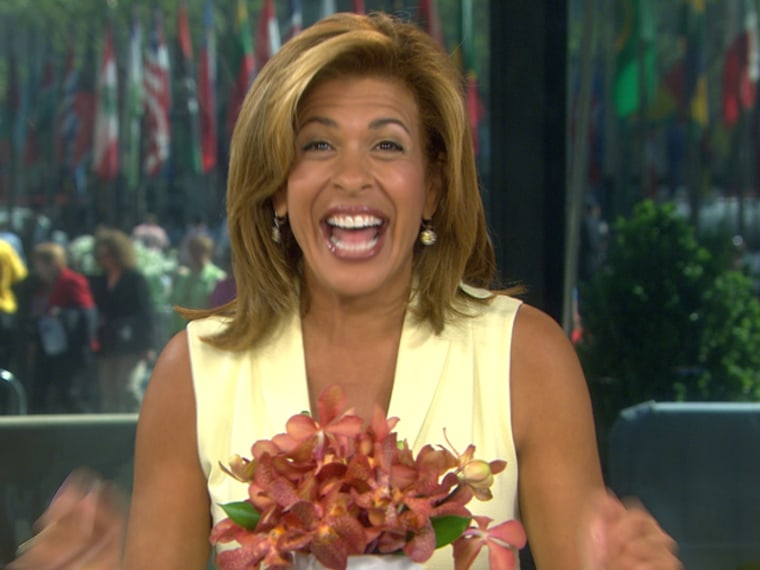 "If you got it, flaunt it," KLG shrugged. Blame the spring weather.
Julieanne Smolinski is a TODAY.com contributor. She knows bra strap patrol is a sacred honor.
More: 'Adult swim'? No thanks, says Hoda