Oh, snap! An American tourist has broken the cardinal rule of museum-visiting: Look but don't touch. And now, as Hoda and Kathie Lee pointed out on Wednesday, he's created an international incident.
The clumsy American accidentally broke off the pinkie finger of a 600-year-old statue on display in a Florence, Italy museum. The 55-year-old tourist had apparently held up his hand against the outstretched palm of the Virgin Mary sculpture when he snapped off the finger.
Museum officials were not happy.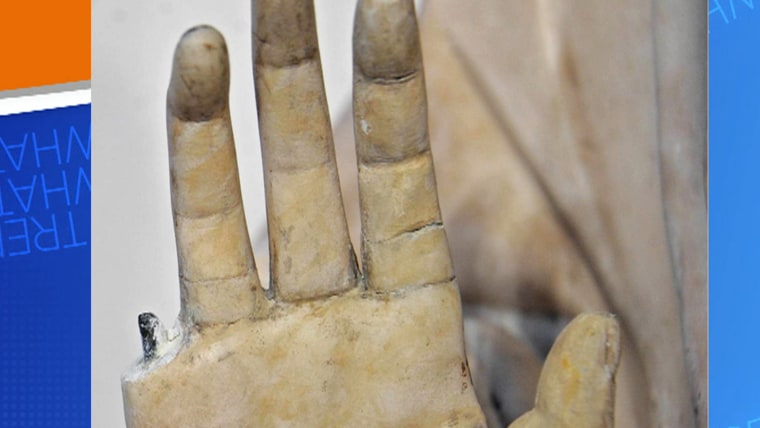 "They're outraged. And they're taking umbrage all over Italy," Kathie Lee said.
Hoda recalled a similar incident in 2010 at the Metropolitan Museum of Art in New York, when a woman lost her balance and fell into a Picasso, leaving a 6-inch gash in the painting.
But KLG said there is a big difference between the two mishaps.
"Now that was an accident. She wasn't planning on it," she said. "He did something you weren't supposed to do."
She then invited viewers to go on the Kathie Lee and Hoda Facebook page and share similar stories.
"Let us know if there's anything you've ever done that you just went, 'Oh my God!'" she said.
Hoda asked whether that's ever happened to Kathie Lee.
"Of course," she said.