Kit Harington, Cindy Crawford, Julia Louis-Dreyfus and a handful of other celebrities teamed up with fashion magazine W to create a star-studded video tribute to Prince in honor of what would've been his 58th birthday on Tuesday.
The video pays homage to the late pop-music superstar, who died of an opioid overdose in April, by using his own music, with each celebrity "performing" a bit of a Prince song.
Rather than repeat the steamy lyrics Prince wrote about her on the 1994 song "Cindy C," supermodel Crawford helps "Game of Thrones" star Harington recite the lyrics to "Little Red Corvette."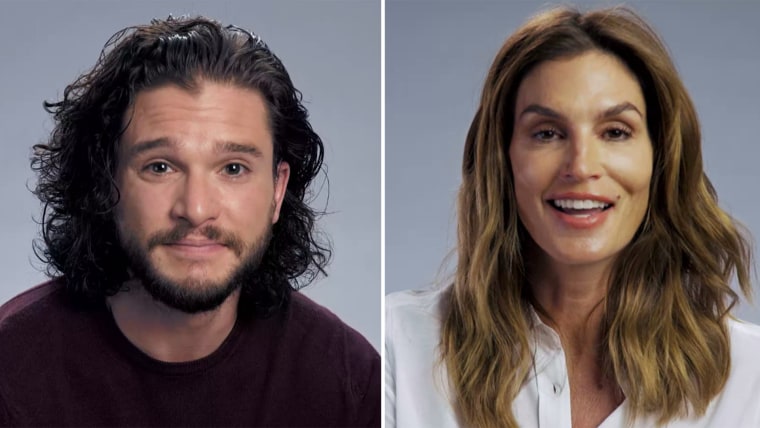 Actors Nate Parker and Chris Evans both belt out "Diamonds and Pearls," while funny lady Louis-Dreyfus reads the lyrics of "Kiss."
RELATED: See Prince appear on TODAY (in disguise) for Bryant Gumbel's last day
Meanwhile, actress Elle Fanning and "Supergirl" star Melissa Benoist give "Kiss" the bluesy treatment.
Ethan Hawke, Rami Malek, Chiwetel Ejiofor, Tye Sheridan and Anya Taylor-Joy also join in the fun.
Watch the video above!