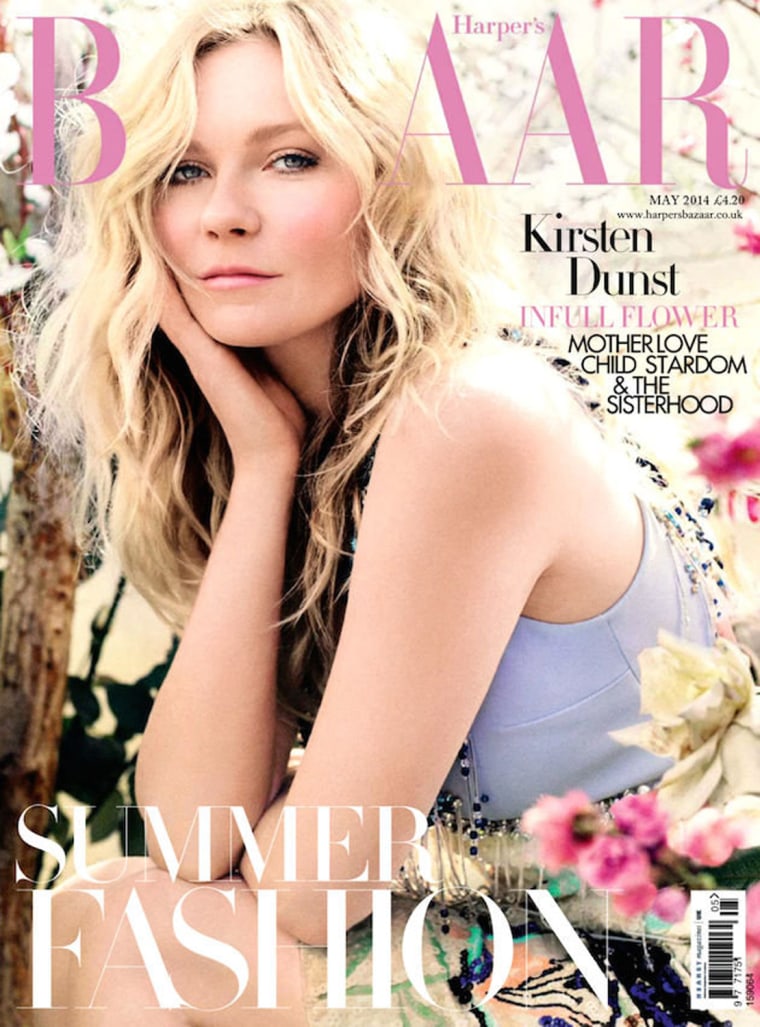 Kirsten Dunst stirred up a bit of backlash with her comments about gender roles in relationships in the May issue of Harper's Bazaar UK.
"I feel like the feminine has been a little undervalued," Dunst, 31, told the magazine. "We all have to get our own jobs and make our own money, but staying at home, nurturing, being the mother, cooking — it's a valuable thing my mom created."
The timing of those comments coincides interestingly with a new study related to a surge in stay-at-home moms.
"Sometimes, you need your knight in shining armor," said the actress, who is currently dating actor Garrett Hedlund. "I'm sorry. You need a man to be a man and a woman to be a woman. That's why relationships work..."

The more traditional point of view was pounced upon by some online on Tuesday.
Over at Uproxx, writer Stacey Ritzen admitted her previous dislike for Dunst before writing, "I guess my marriage is doomed to fail because I don't have kids and write (expletive) jokes for a living and my husband is more of a cat person than a dog person."
Jezebel's Erin Gloria Ryan called Dunst "an actress and blonde who looks good in clothes." She then added, "Kirsten Dunst is not paid to write gender theory so it shouldn't surprise anyone that she's kind of dumb about it, just as I wouldn't be surprised if Gloria Steinem sucked at convincingly and heartbreakingly playing a mysterious oversexed teen who kills herself in a Sofia Coppola movie."
Dunst was not without her defenders, as Fox News interviewed Katie Yoder of the socially conservative Media Research Center, who said, "Feminists claim to be pro-woman, but they only support 'correct' choices and decisions."
"But Kirsten's views are timeless," Yoder told Fox. "Femininity has lost its meaning. Our culture and media teach women that success means running after careers and money. Instead, a pro-woman society should emphasize a woman's importance and worth, no matter her decision in how to live out her life."
Cortney O'Brien at Townhall.com, opened her Dunst defense by writing, "It may be shocking, but at least one Hollywood starlet is making sense." And she said the comments "are a breath of fresh air in a culture that has brought us 'war on women' propaganda" from other actresses.
Dunst, who also told Harper's she likes to wear "very comfortable" sweatpants without generating nearly the controversy, is starring opposite Viggo Mortensen in the new film "The Two Faces of January."
Follow Kurt Schlosser on Google+