Kirsten Dunst has been keeping pretty mum about her engagement to "Fargo" co-star Jesse Plemons — during her TODAY visit Monday she only barely acknowledged that yes, she was engaged!
But during her visit to "Tonight" on Monday evening, she was a bit more open. Just a bit. And as we learned, closed-mouthedness seems to run in the family.
A mustachioed Jimmy Fallon asked the 35-year-old Dunst, now starring in "The Beguiled," whether Plemons approached her father in traditional fashion before asking for her hand, and she started grinning.
"I could tell [by looking at] my dad's face at Christmas; he's a bad liar," she chuckled. "I'm like, 'Did you talk to Jesse?' and he's like, 'No! What are you talking about?'"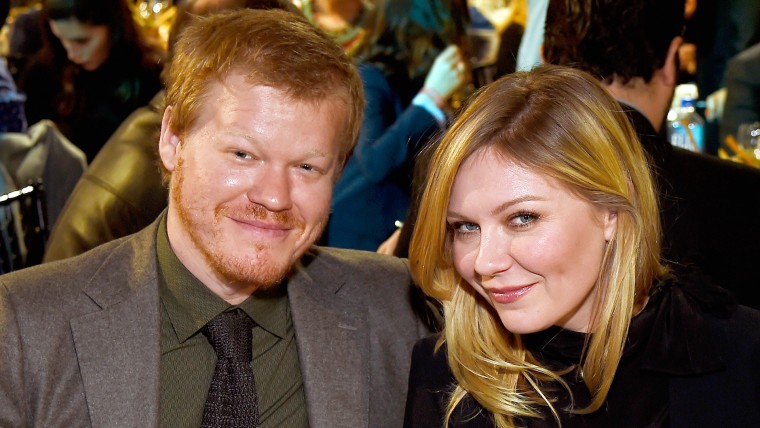 OK, so maybe acting doesn't run in the family, then.
Dunst noted that she and Plemons, 28, who met while filming "Fargo," fell for each other slowly. "We became really good friends first," she explained. "Then got together after."
That said, it might not have been the precise right time to offer up the ring: "I was a little sick when he did it," she said. "It was funny!"
Plus, she joked that they already have a name for their first child: "I'll name my kid 'Fargo' Season Two!"
Follow Randee Dawn on Twitter.