The Seavers were one of television's most beloved families, and when cast members from "Growing Pains" recently reunited on TODAY, they shared some of their favorite episodes from the show ... starting with inimitable patriarch Alan Thicke.
"Any of my favorite moments of Alan were usually when he was losing his mind over something we had done, usually something Kirk had done," said Jeremy Miller, who played younger brother Ben.
"I was usually the instigation of his madness," admitted Kirk Cameron, who played eldest sibling Mike.
Tracey Gold (sister Carol) recalled "The Seavers vs. the Cleavers," in which the Seaver parents chaperone the kids' school dance — and end up upstaging them on the dance floor.
"The three of us, who are supposed to be the cool ones, are looking at them like, 'You guys are rocking it,'" she said.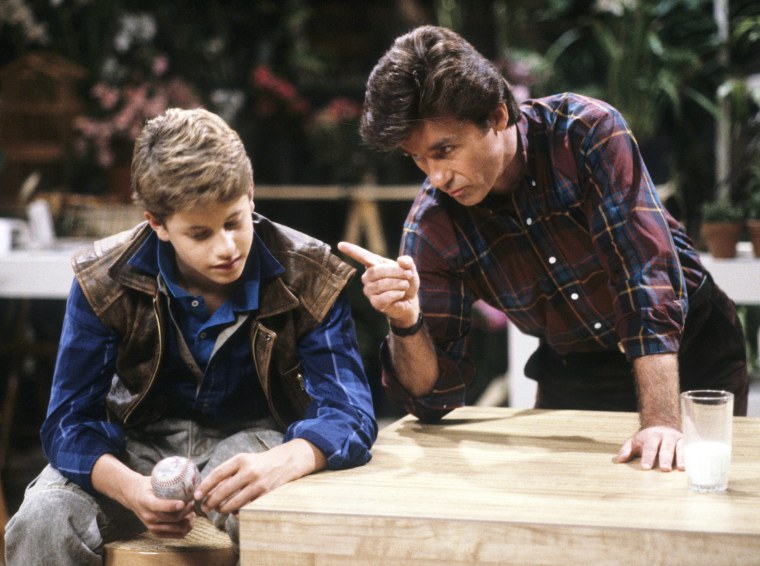 As for the cast's favorite moments for their own characters, Cameron named the poignant scene where Mike talks Carol out of getting a nose job.
"It was Mike who was always telling her how horrible she is, how ugly she is, like brothers do with sisters, and in that moment there was this touching thing where he's like, 'You're actually really pretty; I just can't tell you that because you're my sister.' And he was the one that actually made her feel like, 'I'm beautiful just the way I am.' It was a touching, great brother-sister moment."
The trio also opened up about some of the boldface names who appeared on the show, including Brad Pitt and Leonardo DiCaprio.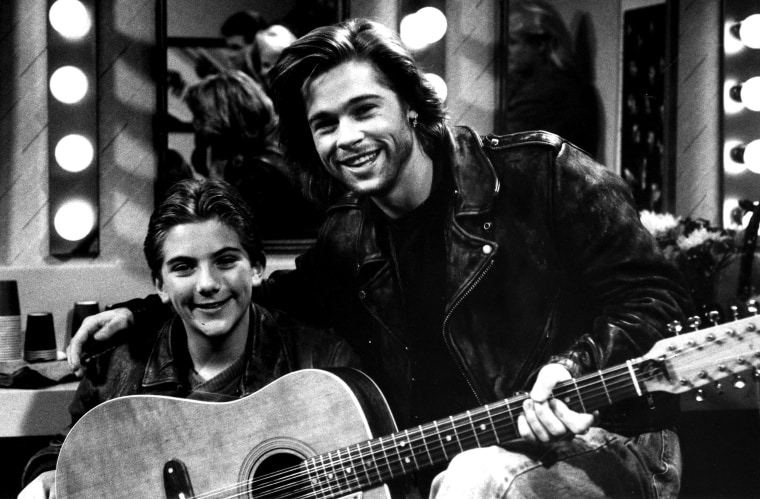 "Brad Pitt was one of the nicest guys, hands down," Miller remembered. "And for years afterward, even after 'Thelma and Louise,' even after he had really started to blow up, although he wasn't Brangelina at that point, I'd run into him at the store."
"We ran into each other multiple times and I didn't want to bother him," he continued. "I wouldn't go approach him. And generally if he saw me, he'd yell out across the store 'Jeremy!' He'd come over and give a big hug and say hi and ask how we've been doing and we'd reminisce and he'd ask about you guys. It was just really nice that he was such a warm guy."
Gold recalled, "He really did feel like a Midwest nice guy. And I kind of remember when we came for the table read, the next day, he sent muffins and thank-you notes to everybody for having a great time that week."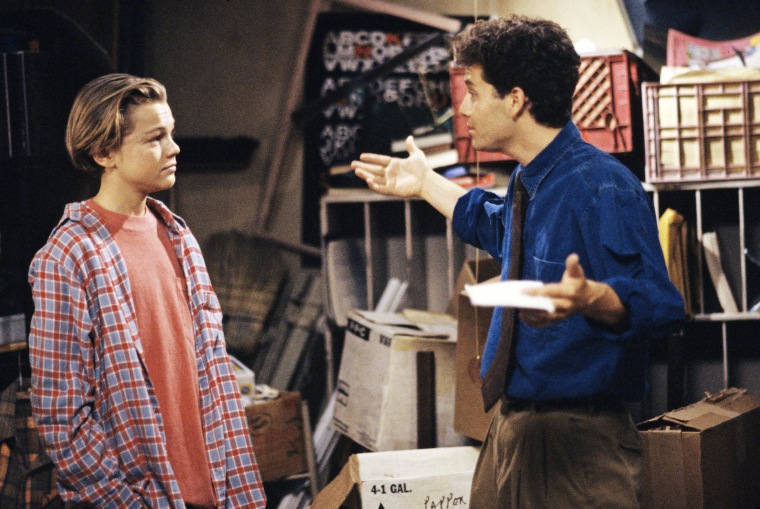 She added, "Leo's as nice as can be. We've seen him over the years and he's always genuinely kind and nice."
Each of the former Seaver siblings is keeping busy with new projects: Gold serves as Los Angeles correspondent for the talk show "Daily Blast Live," while Miller just wrapped a pilot for a cooking show. Cameron is traveling to 30 cities for Living Room Reset, a series of events focused on marriage and parenting. He's also added two encore dates for his new movie, "Connect," on March 20 and 24.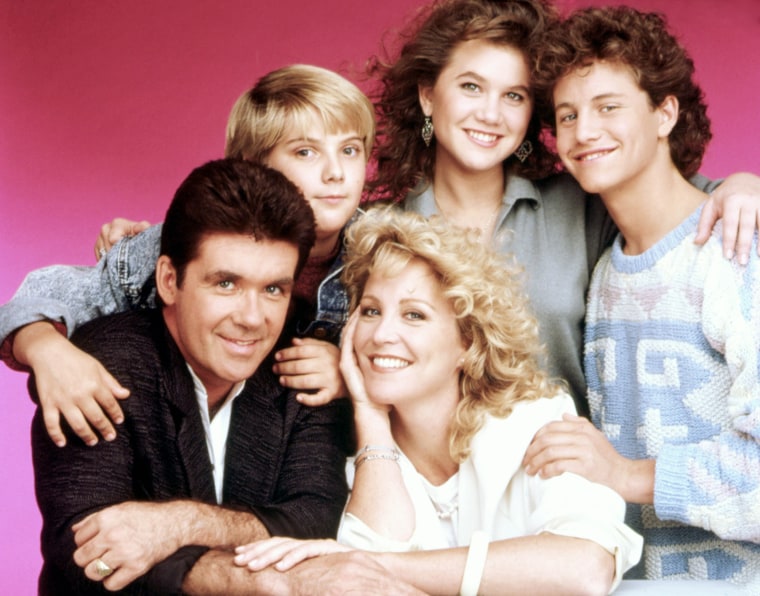 Asked why "Growing Pains" still holds a special place in viewers' hearts, Gold said, "I think it's just the group of people they cast and got together, and we really felt like a family, and I think it translated through the screen."
Miller added, "The way the family was written really was the type of family most people dreamed of having, but I think the true family feeling that we had was what people could really see and relate to."