When Kirk Cameron met Alan Thicke for the first time, he was only 14. But immediately the older actor, who would go on to play his dad on "Growing Pains" for seven seasons, made a real impression.
"I ... remember thinking, 'Wow, this famous Canadian talk show-host-guy sounds different when he says words like, 'about' and 'aye,' but he's really nice and funny, and seems like he's going to be a really cool dad," Cameron told TODAY exclusively on Thursday, two days after Thicke passed away suddenly from a heart attack at age 69.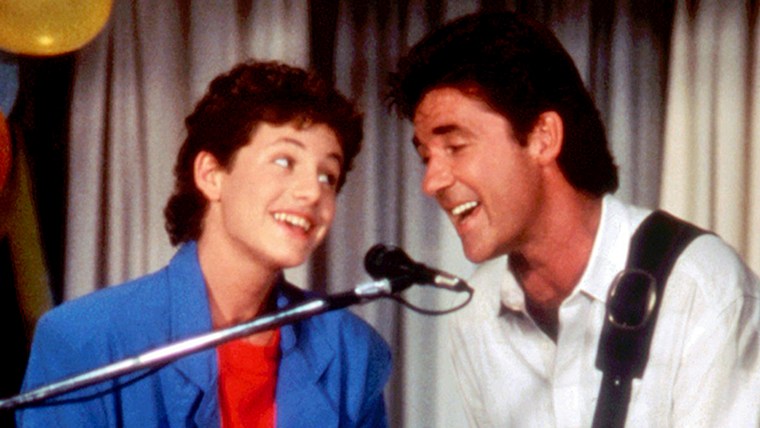 Cameron's initial reaction to the affable Thicke was mutual, because as the actor recalls, Thicke really helped the cast of the sitcom gel.
"We were a family," he says. "We laughed and cried together, shared birthday celebrations, Christmas parties, holidays and worked together with the crew as a team to make a really special TV show. We weren't just a TV family. In many ways, we were a real family."
RELATED: We all called Alan Thicke dad: Why the star was the ultimate TV father
It wasn't just on-camera, either; the two actors clicked and developed a long-standing friendship. "Alan was ... a seasoned dad through and through. He was always available on set and off to talk with me, to listen and understand, to give advice, calm my teenage nerves and even share my excitement when something great happened ... just like a good dad."
The show ran from 1985-92, during which Cameron experienced his own growing pains and went from a teenager to a young man. (He also met his future wife Chelsea Noble, who he married in 1991, when she played his character's girlfriend on the show.) But even once the show was over, he and Thicke remained close.
"In an ever-changing world, my friendship with Alan was always a constant," Cameron says, noting that Thicke always organized "Growing Pains" reunions. "Meeting up with Alan, even after years had passed since we'd seen each other — we'd just pick up the conversation where we'd left off."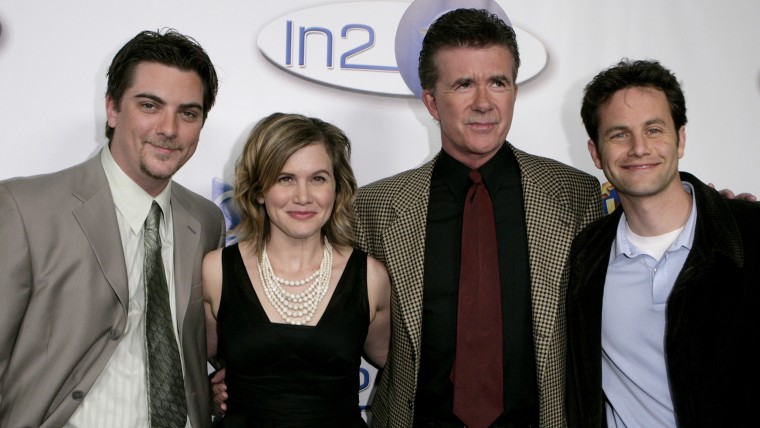 Sadly, that conversation is now over. But Cameron says he's learned valuable lessons from Thicke, and recognized why the late actor was so important to him.
RELATED: Remembering Alan Thicke: Actor's sons and fellow stars pay tribute
"Jason Seaver [Thicke's character] on 'Growing Pains' was a man who didn't take himself too seriously, but took his role as a father very seriously," says Cameron. "Alan was just like that kind of man. ... Alan knew that time invested in his family — even more than his career — would be one of his greatest legacies."
Follow Randee Dawn on Twitter.