Is Michael Jackson turning to Kabbalah?
The singer has been wearing the red string bracelet favored by followers of the trendy religion, and a Kabbalah insider tells the Scoop that Jackson has been dabbling in the mystical offshoot of Judaism, whose members include Madonna and Britney Spears.
"Jackson is friendly with Elizabeth Taylor who has studied Kabbalah, and it's my understanding she got him interested in it," says the source. "He's been wearing the red string during the trial, like Winona Ryder did during her trial, because it wards off the evil eye. Looks like it worked."
Jackson's rep didn't return calls and a spokeswoman for Kabbalah told the Scoop: "Actually, we don't have any comment on that."
When a girl's gotta go ...
When Lindsay Lohan's gotta go, she's gotta go. Even if it's in the men's room. The "Mean Girls" star reportedly stormed into the men's room — with her bodyguard in tow, at a recent New York party. Security was apparently her concern.
"Lindsay is very concerned about security and she takes her male bodyguard into the loo with her. So she needs the men's room," a source told the U.K. mag OK. But apparently, Lohan also wanted a little privacy, and trusts men not to gossip more than she trusts women. "Girls will try and listen to your conversations in the loo - men could care less about that," and insider told the mag. "Lindsay was really angry at someone and was screaming at them - and she wanted some privacy."
Notes from all over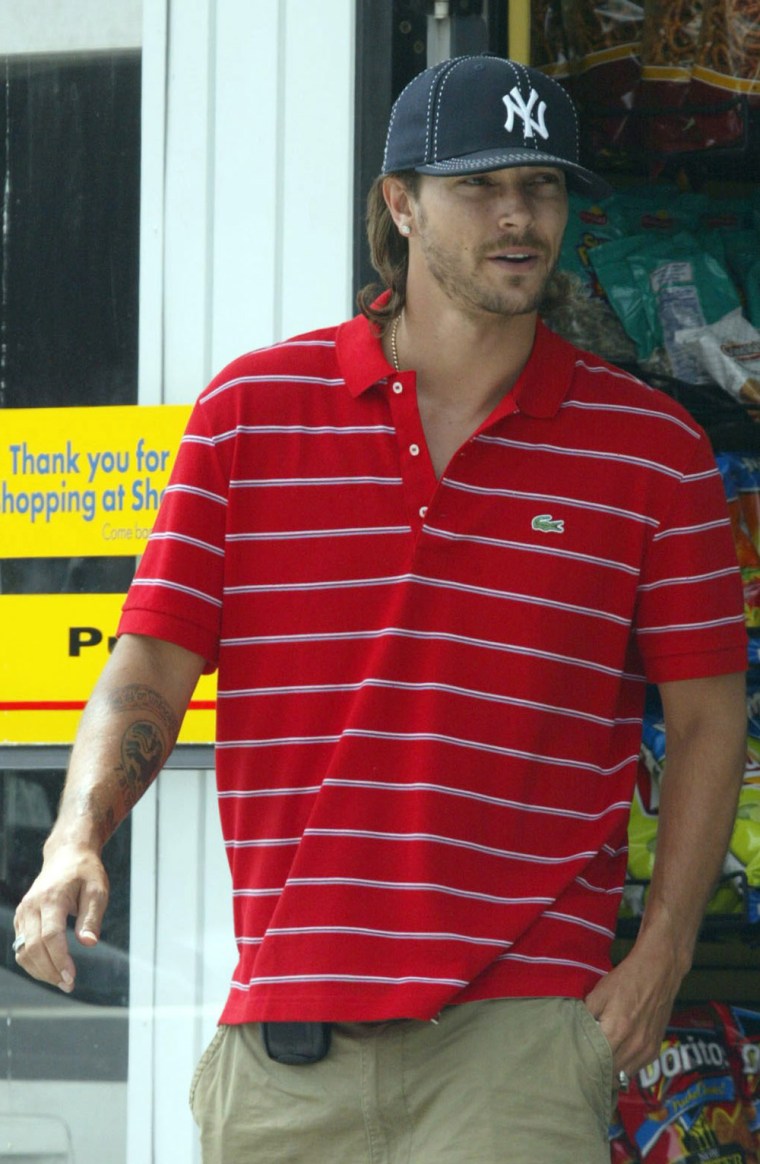 Just in time for Father's Day, Stuff magazine has come up with a list of worst celeb dads, and among those making the list are Michael Lohan, Ryan O'Neal, Joe Jackson and Kevin Federline.  . ... Michael Caine is hoping to do a remake of "Sleuth" — this time with Jude Law. ... Val Kilmer collared a complete stranger for a ride to a strip club when his limo didn't show up, according to the London Mirror. "He's been in before but we never know until after he's gone because he's always wearing disguises," according to club owner Peter Stringfellow. "Last time he had a beard on. I've had the Spider-Man actor Tobey Maguire come in — so it's always a pleasure to get Batman."
Mondays through Thursdays on MSNBC.com