"Kindergarten Cop" is back!
Yes, 26 years after the original uncover-cop classroom comedy won over audiences, there's a sequel on the way. While the sequel is missing original star Arnold Schwarzenegger, it will star action actor Dolph Lundgren as the tough guy completely overwhelmed by a bunch of little kids.
Although "Kindergarten Cop 2" is an all-new story, centering an FBI agent pretending to be a teacher so that he can crack a stolen-data case, the first trailer makes it clear that it borrows heavily from the first film when it comes to the trouble six-year-olds can cause a grown man.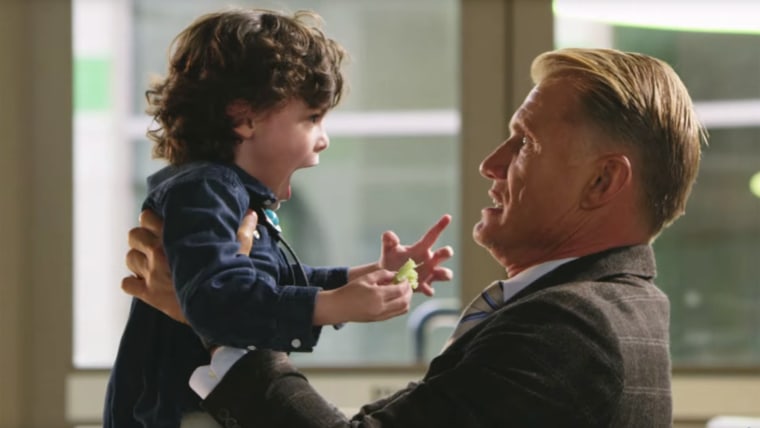 MORE: From 'Terminator' to 'Kindergarten Cop,' Arnold's best movies
Fans will have to wait to see if the kids really give Lundgren's Agent Reed a headache (and, of course, whether or not it's really a "toomah").
But unlike "Kindergarten Cop," this sequel isn't headed for the big screen. Instead the movie will debut on DVD and Digital HD May 17.
Follow Ree Hines on Twitter.