Actress Kimberly Williams-Paisley and her husband, country star Brad Paisley, took to social media on Friday to pay their respects to the actress's late mother, Linda Payne Williams.
Williams died Wednesday after battling dementia for more than a decade. She was 73.
The "Father of the Bride" star, 45, honored her mom in an Instagram post, which featured a photo of her dancing happily as a younger woman.
"I will remember you this way, Mom. Rest in love and peace. Linda Williams: June 22nd, 1943-November 16, 2016," she wrote in the photo's caption.
Paisley, 44, took to Twitter to pay a tribute of his own.
"We are so touched by the outpouring of sympathy for Kim's mom," her wrote next to a photo of his late mother-in-law hiking near autumn trees.
"Thank you all," Paisley continued. "After her long battle with this terrible disease, she is free."
Earlier this year, Williams-Paisley opened up to TODAY about her recent book, "Where The Light Gets In," which chronicles her struggle to face her mother's illness.
"After so many years of feeling like I had to be private and secret, it was just so empowering to be able to take the reins of the story,'' Williams-Paisley said.
RELATED: Opening my heart': Actress Kimberly Williams-Paisley reveals mother's dementia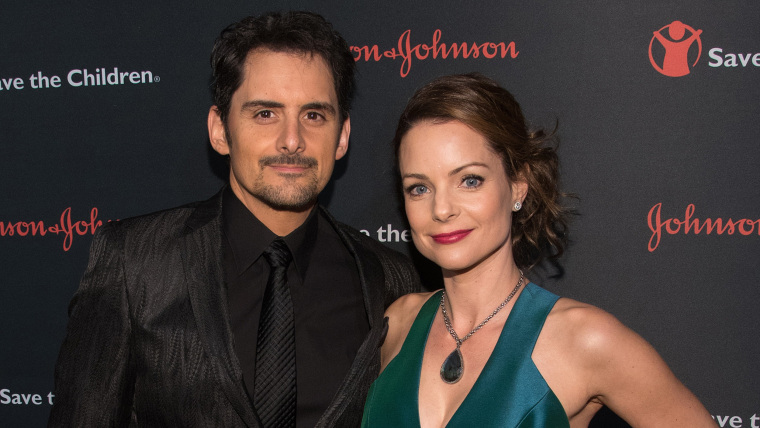 The actress revealed in her book that she first noticed something was wrong with her mom, who once worked as a foreign correspondent, during her 2003 wedding when her mom began acting irrationally and found it hard to get through a reading during the ceremony.
Two years later, at 61, Williams was diagnosed with primary progressive aphasia, an incurable and degenerative brain disease and form of dementia.
The actress also revealed that she relied on the support of her Grammy-winning husband during her mother's illness.
"I'll have moments where I just completely break down and can't handle it anymore. And there he is to hold me," she said.