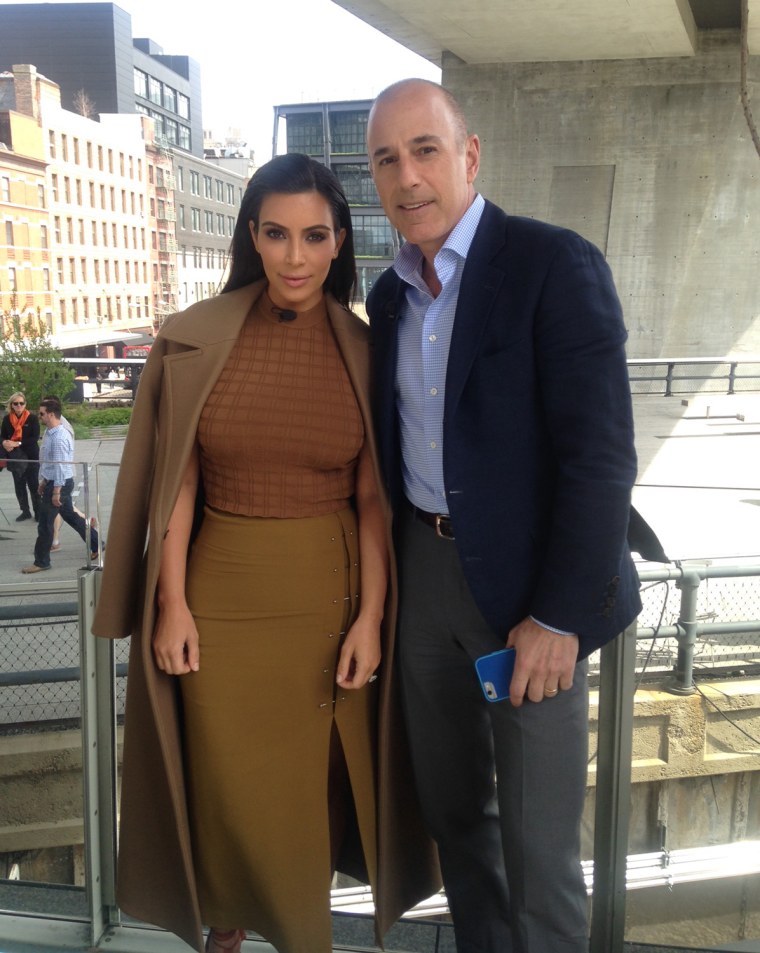 Fans are able to follow nearly all of Kim Kardashian West's doings, whether thanks to the paparazzi, social media or her E! show, "Keeping Up with the Kardashians." But on Monday, Mrs. Kanye West is joining TODAY to give us an exclusive, in-person update.
She'll open up to Matt Lauer about the headlines currently surrounding her family, her marriage to musician/entrepreneur West as they head toward their first anniversary and her new book about selfies, "Selfish."
And the book contains a few surprises, apparently! In the interview, Lauer noted about "Selfish," "You're naked a lot in here."
Kardashian replied coyly, "Not too naked."
Tune into TODAY on Monday, April 27 for the full — revealing! — interview.