Kim Kardashian has emerged as the voice of reason in the Kardashian-Jenner household following revelations that her stepfather Bruce Jenner is transitioning into a woman.
It was Kim who sat down with her mother (and Jenner's ex-wife) Kris to help her understand Bruce's perspective in a clip TODAY had a first look at on Monday. In a new clip from the upcoming "Keeping Up With the Kardashians" special, it's clear that Kim and Bruce have bonded over his recent challenges.
And one of the best ways to bond with Kim, it seems, is through beauty regimens!
"I've had secrets all my life; it's tough not to have secrets," Jenner said in the clip. And a moment later, he showed her his foot, complete with pink-painted nails.
"Your feet are actually way more feminine than I ever would have imagined!" said Kim. "You do that yourself?"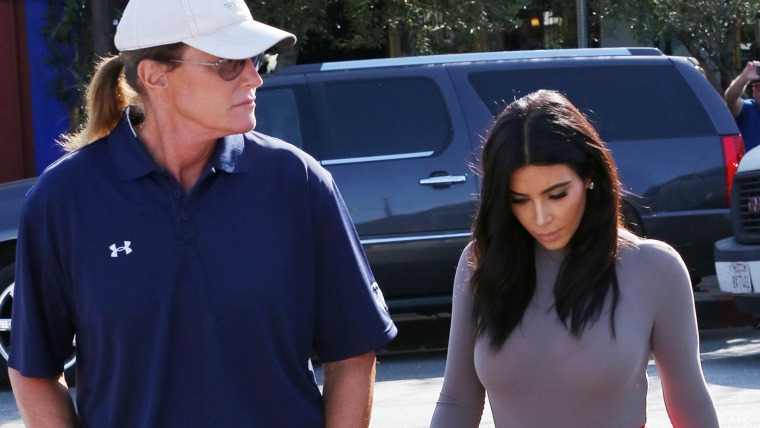 "Yes, I do all my nails myself," he said, and offered to do Kim's makeup sometime, which got her chuckling. "I could do it all, baby," he added.
Watch the clip for more!
MORE: Kathie Lee Gifford says Bruce Jenner's transition was 'new for Kris'
The two-part "Keeping Up With the Kardashians" special airs May 17 and 18 at 9 p.m. ET on E!