After a driver crashed a vehicle into her home in Canada, actress Kim Cattrall posted photos on Twitter — and didn't mince words.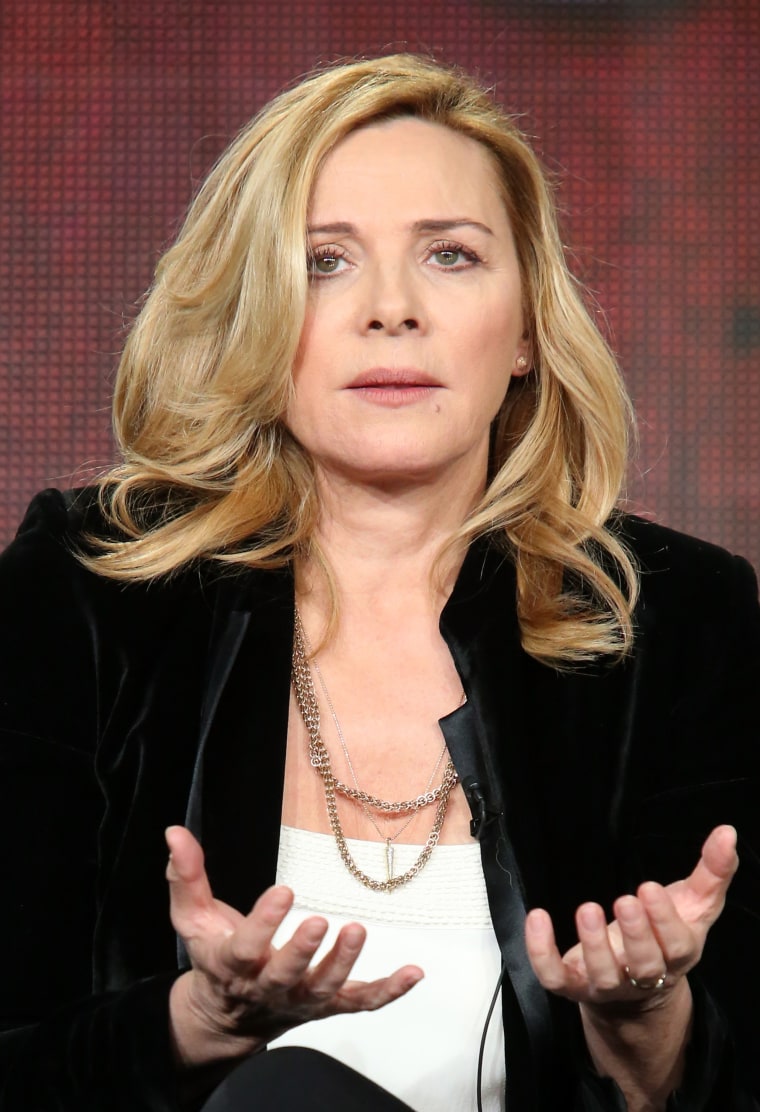 "A senseless 16 yr old driver plowed into my home Joy Riding @ 1am," the "Sex and the City" star tweeted Tuesday night. "People cld have been killed. U should b ashamed."
Stating the accident occurred at her home in the Pacific Northwest, it likely involved her property on Vancouver Island in British Columbia, Canada. Her tweet includes two photos, one of which shows the crumpled hood of a white Suzuki Grand Vitara beside a house's demolished façade.
"This young girl could have killed herself, her friends, and me," Cattrall later tweeted. "Frightening."
In another tweet, Cattrall added, "A 16 year old girl could have been responsible for 4 peoples deaths. She's home free to drive around today!"
A second photo shows additional structural damage to her home's interior, as well as remnants of what she stated was a "beautiful clay pottery glazed planter that held a tree and plants … sadly smashed to pieces."
When BBC talk-show host Graham Norton responded with concern, Cattrall revealed she'd been "shaken up" by the incident.
If there's any good news, it's that no one was physically injured, according to the actress. She added, however, "This has shaken the whole neighborhood."
She also noted she'd contacted Mothers Against Drunk Driving in an effort to "make this violating experience a cautionary tale [to] other teenagers."
After a couple of days passed, Cattrall seemed to find comfort in her cat.
"No matter how long the day was," she tweeted Thursday, "there's always Kobi."
Follow TODAY.com writer Chris Serico on Twitter.