In the new issue of Women's Health magazine, Khloe Kardashian says her fitness goals aren't just about her — they're also about shutting up her harshest critics.
The motivation for her pumped-up workout routine with celebrity trainer Gunnar Peterson began about three years ago, when her marriage to former NBA star Lamar Odom was in its final days.
"It was toward the end of our union, and there was so much drama," she told the magazine for its September cover story. "I needed a release. At first it was so hard. It was baby steps, but I started feeling so much better. I've known Gunnar since I was 15. My mom would take me to school, but I would have to go early for her training session, and I'd see Puff Daddy, Jennifer Lopez, and Cameron Diaz. So when I was like, 'I'm going to [start] a fitness routine,' that's who I called."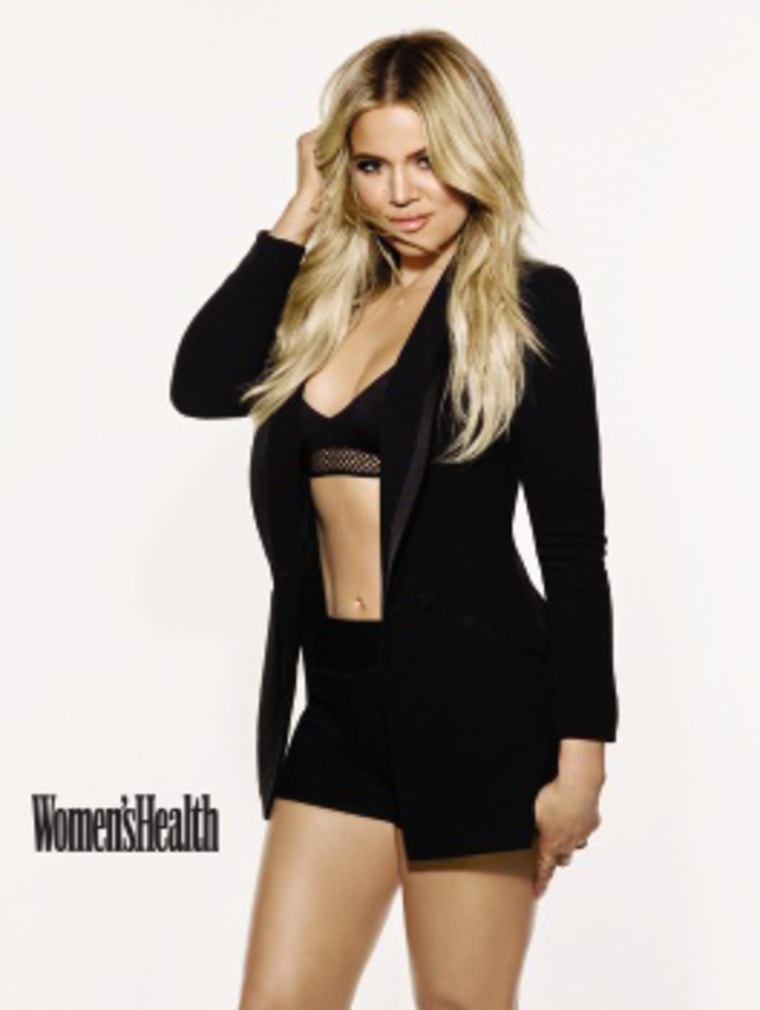 Showcased on the magazine cover, the results of all those workouts didn't happen overnight. "The first 45 days you're like, [forget] this [expletive]," Kardashian recalled. "You're exhausted, you're sore, and I actually felt fatter because I was swollen. If you keep going, you're eventually like, 'Wow, is that an indentation on my arm?' Yeah, it's a revenge body. But it's just as much for all my critics who called me 'the fat one' for my entire existence."
Negative reinforcement has been a motivator for Kardashian of late. Last week, she defended her body in response to "haters" who didn't want to give her an "ounce of credit" for her risqué photo shoot for Complex magazine.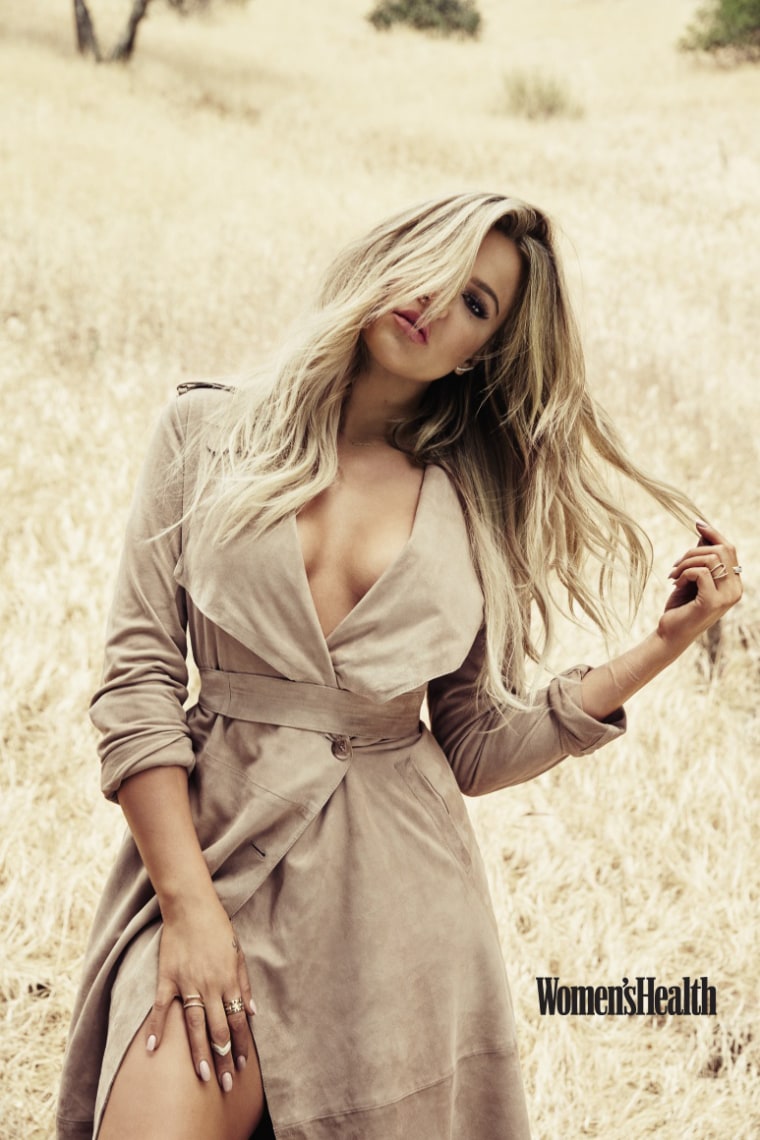 In her Women's Health interview, she contends that her dedication to the routine hasn't stopped her from enjoying meals.
"I am in love with food," she added. "And being of Armenian descent, we don't make small dinners. I love to cook and have my wine, but I'm more aware now."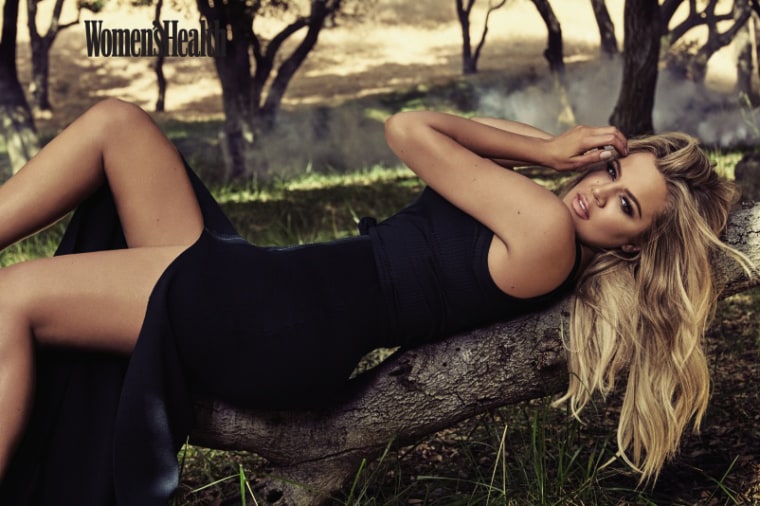 She also offered thoughts on family members, past and present:
On her sister, Kim: "She wants people to always look good and is like, 'When you get your first wrinkle, I'll let you know.' And I appreciate it. But I haven't done [wrinkle] fillers. I'm not against it, though."
On Kim's husband, Kanye West: "Kanye was like, 'I want you to come and be a [fitness] model.' And I was like, 'Did you mean to call Kylie [Jenner]?' And he was like, 'No, I'm calling you. Your body vibes are my influence this year.'"
On her mom's ex, Caitlyn Jenner: "I know she's Caitlyn now, but she's still my father figure [in the same way that] single mothers can also take on both roles. We want her to be as happy and free as she needs to be. I tweeted that we're all transitioning, assuming that people would understand that we were adjusting emotionally, not that I was implying we were all going through the same changes. I wasn't trying to offend anyone. I'm learning. We're all learning. It's just hard to learn when millions are watching."
On Odom: "I love Lamar to death. He is the love of my life. We had a fantastic marriage. Do I wish he had tried harder? Yes. Do I think that he maybe didn't have the energy to fight because he was fighting so many other things? Yeah."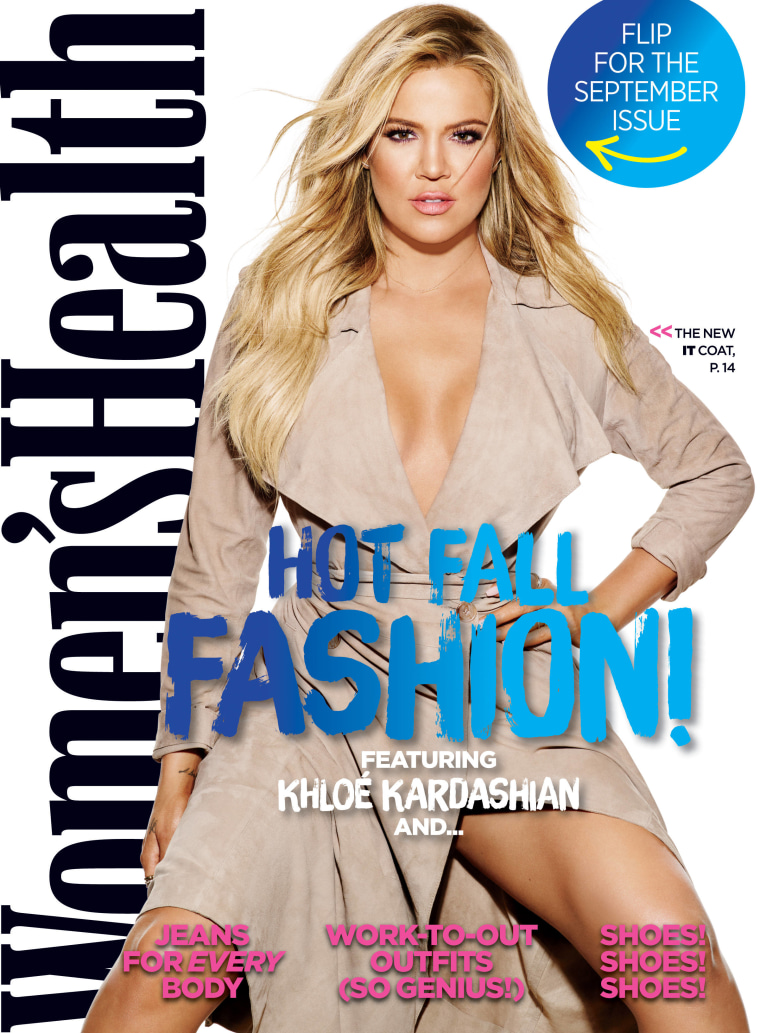 Kardashian announced the new issue of Women's Health is expected to arrive on newsstands this week, and her late-night talk show, "Kocktails with Khloe," is slated to premiere before the end of the year.
Follow TODAY.com writer Chris Serico on Twitter.